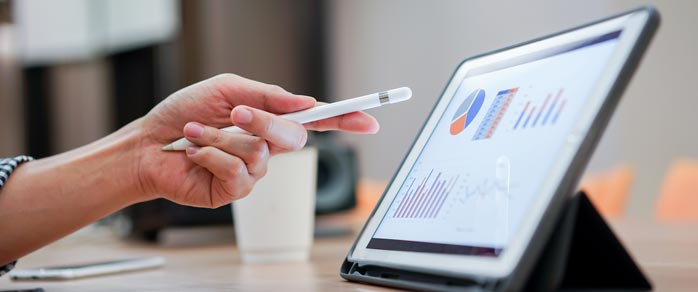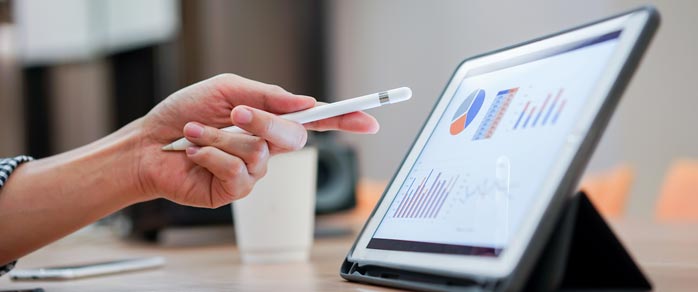 by Bryan Karas
The holiday shopping season is nearly upon us, and soon everyone is going to be reading stories that have the same theme: You need to plan ahead. Although, this year is not like previous years. This year we are facing challenges that most of us have never experienced before. Things are different—for retailers, for shoppers, and for the world. For one thing, online shopping will go through the roof this year compared to previous holiday seasons because of the pandemic.
The Impact of COVID on Consumers and Online Shopping Behavior
Everyone knows that Q4 is a hugely important time of year for any business that sells physical products to consumers. The holiday shopping season has, for some time, been a significant opportunity for both brick-and-mortar and ecommerce retailers.
For many retailers, the last few months of the year can account for 40 percent of annual sales. In previous years, those sales have been coming increasingly from online shoppers. During the 2019 shopping season (November 1 – Christmas Eve), for example, ecommerce sales made up 14.6 percent of total retail, and rose 18.8 percent from the 2018 period.
Unsurprisingly, experts forecasted that online shopping behavior and online sales would rise steadily again during the 2020 shopping season. Then came COVID-19 and, with it, an unsurprising but staggering increase in online shopping behavior. According to the Commerce Department's retail figures, "during the height of the COVID-19 pandemic, consumers spent $200.72 billion online with U.S. retailers, up 44.4 percent from $138.96 billion for the same quarter the prior year."
As we enter into the holiday shopping season, retailers can only expect consumer demand and online shopping orders to increase dramatically as the desire to venture out into brick-and-mortar stores remains low, and the fear of worsening the spread of COVID-10 remains high.
Aggressive Ad Spending
A mistake retailers often make is spending enormous amounts of money on ad costs by relying on channels that use auction dynamics, like Facebook and Google. Depending on auction dynamics can get expensive, especially when you are not very familiar with managing ad spend on these channels.
For example, on Facebook, you can choose to run ads with automatic bidding or cost cap bidding. With automated bidding, also known as lowest cost bidding, Facebook tries to get you the lowest possible cost per optimization event while also spending your entire budget by the end of the day.
This is a poor way of maintaining profitability, especially in high demand periods like Black Friday. If, for example, you need to keep a maximum CAC of $20 to hit profitability targets and set a budget of $25K for Black Friday, Lowest Cost Bidding will guarantee that you spend the entire $25K. Still, it may go well over your upper-end CAC threshold of $20. As anyone can see, this is a considerable risk of profitability.
A better option is cost cap bidding. With cost cap bidding, Facebook works to deliver the maximum number of conversions within the CAC limit you have set. This will allow your campaign to spend up to your $25K budget while maximizing the number of profitable conversions possible within that budget.
Manage Liquidity and Trust Machine Learning for Paid Ads
Another option for retailers to maximize their ad spend this holiday season is to not manually pull levers to improve the ads they launch on Black Friday and Cyber Monday. Retailers may want to give into the temptation, particularly when:
Your CPA looks too high while things are still in the learning phase
Spend is too high early in the day
One campaign is getting more budget than the other even though it appears to have worse performance
You want to prove your worth and technical chops to your boss
Do not try to make the decisions manually. It might look like the system is not making the right decision, but it is. Trust the machine learning. Do not try to manage your ads on a day-to-day basis. Set up the constraints you want to have ahead of time. Be clear that everything in your ads is correct and working before you launch them. You will lose efficiency as soon as you make changes because your ads will go back into the learning phase.
Lean into machine learning and the optimizations of the systems created by Facebook and Google to put your ads into the right places for the right people at the right time. It will work. For more help making the right ad strategy on Facebook this year, explore their 2020 Holiday Guide.
The Road Ahead
The next few months will undoubtedly look different for retailers, but one thing will remain the same: you only have one chance to get it right. Those who prepare will win, and those who don't will wish they had. As competition for attention will be even more fever-pitched, it is even more critical for retailers to get it right this holiday season and make sure that they execute on a strong paid advertising strategy.
Bryan Karas is the CEO and Founder of Playbook Media, a Facebook Marketing Partner, and a Silicon Valley and Los Angeles based performance marketing and creative agency that focuses on early-stage business growth strategy, creative and media buying.