By Eric Leuenberger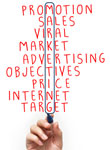 The best things in life are free, right? Well, not always, but when it comes to online marketing, retailers don't have to break the bank to find excellent tools that increase productivity. From research and analytics to social media and reputation management, following is a list of completely free tools that will boost any online marketing effort.
Research Tools
Keyword Spy:
keywordspy.com
Keyword Spy provides competitive intelligence and keywords research. The upgraded paid version provides more information, but the free version works perfectly well for most research needs.
Another great competitive intelligence tool, Spyfu also provides data into competitor PPC and SEO habits. When combined with the free Keyword Spy tool, this one-two punch provides enough information to not only understand what competitors are doing, but gauge the potential cost of any online PPC efforts.
Google Display (Ad) Planner:
googledisplayplanner.com
The Display Planner provides a wealth of information on what sites may be best to target your ads. Enter audiences, keywords, or sites you want to target, choose your campaign targeting options and targeting type (direct response or branding), and click "get ad group ideas." A targeted list of sites and other information that is invaluable to selecting the right niche for ad targeting is returned. To use the Display Ad Planner, login to a Google Adwords account and click on Tools > Display Planner from the menu options presented.
Analytic Tools
There are various different website analytics tools that are free, but none top Google Analytics. With features that rival 'paid for' services and easy integration into nearly everything web available, Google Analytics should be one go-to tool for all businesses, big or small.
SEO Tools
Moz offers both paid and free tools. Accessing the link listed and scrolling to the bottom of the page yields the free suite. Of particular interest in this set of free tools are the Mozbar and the Open Site Explorer. The Mozbar is a browser plugin, available for both Google Chrome and Firefox, that offers real time SEO analysis while surfing the internet. Want to know what your competitor is doing to reach the top of the results? The Mozbar can help catch a glimpse of what may be going on. The Open Site Explorer provides analysis of backlink data with competitors for targeted link building, as well as reports on social activity and link anchor text.
This tool by Internet Marketing Ninjas works to analyze on-page SEO elements as a search engine spider sees them, and report the results back in a format that enables easy understanding for bettering site optimization. Get informative results on important on-page elements affecting SEO, including meta data, keyword density and count, internal links and external site links.
This handy tool actually does more than report on a site's SEO status. Enter one website to analyze, or add three additional sites to compare with, and let Quicksprout go to work. The results include screenshots, recommendations, social media impact, speed tests and more. A score is given to several areas of the site, and then recommendations are even given for correction problem spots.
Email Marketing Tools
Keeping in contact with customers is a critical step to repeat sales and increased engagement. Mailchimp is one of the best online email marketing suites available for business, and those who have 2,000 subscribers or less can send up to 12,000 emails per month, totally free.
Social Media Management Tools
This is by far the best social media management tool available. The free version offers a robust set of options that enable one to manage multiple social media profiles (including Facebook, Twitter, Google +, LinkedIn and more), all from one handy interface. Monitor posts from others and respond with one click, posting automatically to multiple online profiles. It even comes with a built-in scheduler to pre-schedule your posts for a specific date and time. Use this to coincide with other marketing efforts and watch the magic happen, or use it to schedule posts while away for vacation.
Likealyzer:
http://likealyzer.com/facebook
Likealyzer provides recommendations and feedback on a company's presence on Facebook. Get information on pages, posts, user engagement like growth rate, and even posts that have gone unanswered and need action.
Social Mention helps track daily mentions of a brand or topic across the Internet. Not only does the tool track that information, but it also provides some detail on the sentiment toward the topic/brand, as well as the origin of the comments.
Reputation Management Tools
(monitor your competitors and your brand)
An old but trusted tool, this handy gem allows the user to set triggers for getting email alerts when items of interest are mentioned online. Most use it for brand reputation management (entering variations of their brand and products as triggers), but it can be used for virtually anything, including spying on competitors. Enter a competitor's brand / product and watch the alerts come in when they are mentioned online.  It is also very helpful for managing brand reputation across the Internet, and enables actionable responses to be taken as either a simple thank you, or do damage control when negative publicity arises that would otherwise go unnoticed.
Search up to 40 popular complaint sites and counting, using this nifty tool, driven off of a custom Google search box.  Free doesn't always mean cheap.
The tools mentioned here, although a very small sampling of what is out there, provide extremely valuable information that rivals paid tools, but at zero cost. Before trying paid versions of anything remotely similar, give these a go first. It may be quite surprising what information is available without opening a pocketbook.