The new year dawns, and with it comes a blizzard of emails and web site headlines shouting all sorts of promises and possibilities, all of which can leave one wondering which of them to trust. Wonder no more. Independent Retailer has conducted an in depth report with the country's leading experts in the wholesale/retail world to bring you this comprehensive look at our industry.
Each of the business leaders we've profiled holds a unique position in the marketplace and has provided a clear view of the business at hand, as well as the many and varied factors that may impact and change our course. For some, the view to 2016 looks to contain a challenge or two, but the challenges are met with opportunity, and great potential for growth.
Looking into the future of business requires great presence of mind and a deep understanding of not only our place in the grand scheme of macroeconomics, but also a calm and clear focus on the undercurrents of change that continue unabated all around us. Determining what forces will rise to the surface to drive changes in the New Year is no simple matter. What can retailers, both brick and mortar, as well as ecommerce, expect in 2016?
To answer this question we have put together a stellar panel of experts from across the industry. Including companies ranging from the publicly traded Liquidation.com, to plush industry leader Aurora, to general merchandise experts Kole Imports, the experts we've interviewed have given us revealing and exciting insights. We are certain you will learn greatly from reading through these enlightening observations and use this knowledge to enhance your own business this year.
We hope you enjoy this 2016 Business Leaders Forecast.  Independent Retailer is here to serve the wholesale/retail world, to keep you updated, enlightened, and most of all, informed about our fascinating business of retail.
---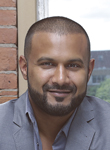 Dax DaSilva
CEO, Lightspeed
700 St-Antoine Est. Suite 300
Montreal, QC Canada H2Y1A6
Tel: 514-907-1801
Website: www.lightspeedhq.com
From his first assignments an apprentice for an Apple developer, industry leader Dax Dasilva has long been bitten by the technology bug. Founding his company Lightspeed in 2005, Dasilva quickly led his team to a pre-eminent spot in the retail point of sale systems world. Lightspeed's trick? Bringing the enterprise technology that might have previously only been available to the 'big box' retail players into the realm of every day independent retailers. Dasilva's view of the coming year is a surprising one.  "Consumers may be glued to their smartphone screens when they're shopping in store, but as of October 2015, only 16.5 percentof iPhone 6 users have tried Apple Pay. Will 2016 be the year of Apple Pay? With consumers dragging their feet and only 34 percent of retailers planning to accept Apple Pay by the end of 2016, it's not looking good." he states.
He continues, saying, "credit cards promises of points and miles lead hordes of consumers to instinctively reach for plastic for even smaller purchases on an everyday basis. While credit cards and Apple Pay aren't mutually exclusive, NFC (Near Field Communication) payment providers, and the retailers they expect to accept contactless payments, need to start thinking about incentives and rewards that will make contactless payment the new norm.
In 2016, mobile payments vendors will put some muscle behind driving adoption in a number of ways. We'll see them forge strategic partnerships with big box and independent retailers alike, offering discounts in exchange for having customers use Apple Pay, or employ systems that take advantage of retailer's own loyalty programs, like giving customers rewards for using Apple Pay.
Given what we've seen from Facebook and Twitter in 2015, it's safe to say that 2016 will be the year social media tries to take on ecommerce. Facebook is keen on developing itself as the small business owner's trusty sidekick and next year, retailers will look to social sites as not just a marketing tool, but a key venue in their omni-channel sales strategy.
That being said, Facebook is like a shopping mall — a great place for convenience and discovery, but full of distractions and not necessarily representative of a retailer's ideal brand experience. Merchants will add social commerce to their ecommerce playbooks next year, but they won't be using it as a replacement channel.
A recent survey of more than 1,500 independent retailers found that 61 percent of them plan to increase their ecommerce budget in 2016, and 39 percent predict more online sales will be the biggest revenue driver. This year, independent retailers will shed any outdated notions and prove to consumers they're as tech-forward as their big-box competitors. With the right tech tools, online stores are more affordable and easy to build than ever: an omni-channel strategy has become non negotiable."
---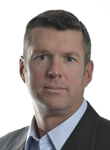 Jim Rallo
President of Retail Supply Chain Group, Liquidity Services
1920 L St NW
Washington, DC 20036
Tel: 800-310-4604
Website: www.liquidation.com / www.liquidityservices.com
Liquidation.com, a Liquidity Services marketplace, attracts retail buyers who want to purchase secondary market inventory in bulk. Established in 1999, Liquidity Services is publicly traded (NASDAQ:LQTD) and works closely with both suppliers and buyers to seamlessly move surplus inventory around the globe. President of the Retail Supply Chain Group for Liquidity Services, Jim Rallo, is enthusiastic about what 2016 will bring in the retail sector. "As it pertains to the reverse logistics base, meaning returned goods, we are seeing a higher level of returns than in past years resulting from the growth of ecommerce.  This year is a perfect example with Cyber Monday bringing bigger sales than Black Friday. You see a higher level of returned products with online sales, so this means we have an increased level of volume that's available for purchase now as compared to the past. Going into 2016, volumes will continue to be high.
The quality of the product returned has improved as well, as most people return things not because there's a fault with the product. Rather, they are returning for other reasons, frequently because they can't see or touch something they order online so the product delivered is not what they expected. For many brick and mortar retailers, this is a huge benefit. Products are coming back in pristine condition, and then in the secondary marketplace, retailers buy at a discount and then turn around and resell them to consumers. It's a very successful model.
While ecommerce is increasing the flow of returns, online sales are also playing a growing role for retailers.  More and more you'll see retailers listing new merchandise on their web sites, and then alongside the new product they will offer refurbished items at a discounted price. Some might say you are cannibalizing your marketplace by doing this, but that's not the case. What we see happening is that the retailer is reaching a different customer demographic. Only a certain demographic group may be able to afford the new item, but the person outside the demographic knows and wants the brand at a discount. This satisfied consumer is getting a high quality item at a low price and becomes loyal to that store.
In the reverse supply chain we are seeing a volume of growth somewhere between 10 and 20% this year and I expect that to hold next year. There are a lot of macro events going on in the world now, but here in the US we've been insulated from them in large part. World events have not affected our overall employment rate, the Federal Reserve has kept interest rates down and consumer spending remains high, with credit card interest rates remaining low. The cost of carrying credit card purchases is much lower now than in the past, as well, so in regards to consumer spending, we've had a nice run for a while. With the continued growth of ecommerce, we see things triangulating to point to a healthy business atmosphere for 2016."
---
Scott Sumner
President & CEO, WholesaleCentral.com
24 Stony Hill Road
Bethel, CT 06801
Tel: 800-999-8281
Website: www.wholesalecentral.com
As the nation's leading B2B website for sourcing wholesale merchandise, WholesaleCentral.com's CEO and founder Scott Sumner has an intimate understanding of the business to business transactions that support the retail marketplace. "One indicator of the health of our market sector is the overall traffic we see on our site, as well as the number of retail buyers who sign up for membership in our Buyers Network," he states.
"If we look at recent history, just after the financial crisis hit in 2008, in the two years of the deepest part of the recession we saw our new buyer membership registrations level off. Conversely, since 2011, our new buyer registrations have jumped up dramatically- we are up over 60% in new sign-ups. This factor, together with the increase in overall buyer traffic on the site, tells us that the wholesale marketplace has bounced back and is on a solid upward trend.
We also see a lot of buyer interest in regional trade shows. From our perspective, the regional wholesale shows have picked up in the past few years, with many of the buyers in our network telling us that they are favoring these shows over the bigger national shows. Attendance at some of the larger shows that have historically been the power players has fallen off, mainly due to the buyers heading to their local shows to transact their business.
One thought I have for retailers, understanding our world has grown to be a global marketplace, is that they need to be cautious when they source their merchandise online.  Doing a random Internet search to find a supplier may lead a buyer to a supplier website that has retail prices, or even worse, may be an unscrupulous operator. Retailers need to be certain that they are sourcing their product from reputable, vetted suppliers. At WholesaleCentral.com we provide exactly that kind of platform, where retailers are in a secure environment and know the products they order will deliver on time and in good condition.  Additionally, functionality is key: for example, use of our Buyers Network ensures retailers of notification of brand new products and exclusive deals in their specific merchandise categories.
In regard to the changes in technology that have occured in the past year, our best advice to owners of independent retail stores is to make certain their ecommerce sites are mobile-enabled. We all know that the trend for consumer shopping is clearly pointing to the decrease in desktop and laptop use to favor portable devices – smartphones especially. We have seen this on our site, too, and although our site is B2B and retail is consumer-facing, the trend for mobile is escalating rapidly. We know this will continue to snowball in 2016, and it is to retailers' advantage to have their websites be as shopper-friendly as possible. Once you take the first step, the marketing opportunities will grow and your sales will as well.
---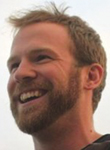 Zachary Sivers
Sales Representative, Wilcor Outdoors
161 Drive-In Road
Frankfort, NY 13340
Tel: 800-346-2345
Website: www.wilcor.net
Founded in 1887, Wilcor International has grown to become the nation's top wholesale supplier to the vacation industry, providing superior quality products at the most competitive prices for retail customers. Zachary Sivers, Sales Representative for Wilcor, offers his thoughts on how the company views the coming year. "With fuel costs low for much of the summer, great vacation weather and gradual improvements and balance coming back to the economy, there is a lot to feel good about going into 2016." He states.
"People are still cautious about the future economic outlook, but there are a lot of small independent retail stores thriving by offering not just better quality products, but more specialized service than the big chain stores.  It's an exciting time to be serving independent businesses as the shift from high volume, lower quality goods starts to transition towards higher quality goods and more specialized services that are best offered by passionate independent business owners.
To succeed in retail now, aside from maintaining a strong online presence using things like Facebook and Yelp, you should always be focused on how you can anticipate your customer's wants while they are in your store.  Do things like keep ice cold beverages up front to keep shoppers cool on a hot day or move winter gloves out to a free standing display when the snow starts flying, or make sure your customer has all the cables needed to hook up a brand new TV.  The idea is to let your customer know you have what they want by improving their experience buying it and owning it.
In 2016, retailers will need to think about what their customer needs to enhance their shopping experience, either with products you carry or services you offer. Merchants need to put thought and time into a good Facebook page, including store hours, pictures of the store and some enticing product shots. Posting updates for sales, promotions or other events can make a big difference in walk-in business and gets potential customers more familiar with your business before they even see your storefront. The Internet can be a very frustrating thing sometimes, but ultimately it's the most rewarding retail tool."
---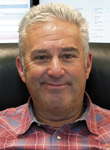 Rob Kole
President, Kole Imports
24600 Main Street
Carson, CA 90745
Tel: 800-874-7766
Website: www.koleimports.com
Rob Kole, company President, and all the team at Kole Imports are experts in wholesale general merchandise. With their 250,000 square foot warehouse and 10,000 square foot showroom in Carson, CA, the Kole family has successfully navigated the wholesale world since 1985. "I feel that things that are going well," Kole states, "I think that the economic indicators are the best they've been since the recession started in 2008.  Oil prices are down; consumers have to put less money in their gas tank every week so they have more money to spend in discount and variety stores. The cost of oil also helps when we purchase goods overseas, and the American dollar is very strong, so things are moving in the right direction.
I think that the wholesale market segment is healthy. People are feeling good. They aren't feeling the fears they had 5 or 6 years ago during the recession. I'm not saying there's consumer euphoria, but I am saying we don't have consumer paranoia, which is what we were dealing with after the recession.
Another thing that makes me feel positive about this coming year is that we are dealing with a lot of really well prepared retailers. When the recession came along there was a shakeout. There were a lot of companies that didn't make it. The companies that are still here have trimmed the fat in their business, and they found better technology and ways to survive in the hardest times that we've seen in a generation. These same retailers are operating in a more positive place and are able to take advantage of the business cycle as it moves into an upswing. We all know business is cyclical and it appears that it's on an upswing now. These retailers have made it and that gives us a lot of optimism.
One thing we see looking ahead is that it's not only retailers that have become smarter as a result of dealing with the recession, consumers have, too. To keep pace, we have to gear up our merchandise- our packaging, our quality, the timing of how long it takes to get stock. It's important that retailers realize that consumers are learning just as fast as we are and they need to be given a good deal, too, so they can feel good about going back to keep buying from their supplier. And the consumer, or the business owner, will be rewarded for treating their customers and clients well.
For the foreseeable future, it really comes down to customer experience over customer service.  Nothing tells that story so well as the success we've had with our website, www.koleimports.com. In the old days people would have had to call in two or three times a week during business hours to place an order, but now they can log on whenever they want, where-ever they are, and order on the fly. They can be sitting in a doctor's waiting room, at an airport gate, or Monday night sitting at home.  Thirty years ago business was a 9 to 5 sort of thing, with regular set hours. It's no longer that way. It's 24 hours. Your technology has to be up to date. Customers know exactly how important their own time is and you have to play to that. Anyone who is going to be successful in the future is going to have to use technology to the fullest. If you do not, you are simply not going to keep up with your competitors."
---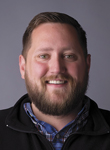 Cody Grandadam
President, Promier
312 5th Street
Peru, IL 61354
Tel: 815-223-3393
Website: www.promierproducts.com
Promier Products became part of the wholesale world a mere 5 years ago, but by making shrewd product decisions and keeping on top of technological advances in the manufacturing and design fields, company President Cody Grandadam has led his team to the forefront of retail supply. "Technology has played a huge role in our business, " Grandadam explains. "We do a tremendous amount of 3D printing in our design process. Years ago it was really expensive to make models and product mock ups, but now we can literally design something, and inside of a week it can be 3D printed and in our hands. We can critique the design and decide if want to move forward with it. Holding the actual sized product in your hand and understanding what changes you need to make is the beauty of the system.  5 years ago it was a different process entirely, but now I don't know what we'd do without it.  And 3D printing is only going to get better going forward. I think it will have a big impact on retail.
We use high tech everything and capture tons of data, but you know nothing can replace a person, the human touch. There is nothing in this world like having a person who knows who you are and knows what you need and is able to help. That's important for every business, but especially in retail. We are very supportive of our brick and mortar customers, and that personal touch is really where I think small business retailers stand out.
Thinking about the economy in 2016, with petroleum prices quite low right now, there is a big impact on the packaging world, especially for things like clamshells and other packaging options. Packaging can cost anywhere from 10 cents to over a couple of dollars, so when you're looking to buy a product that costs a few dollars each, it makes a big difference when you can reduce the packaging cost by 20 or 30% overall.
As far as trends go, everything is getting smaller, and people are also trending towards things that have multiple uses.  Consumers are also worried more about the environment and using more reusable or recyclable items, being green and sustainable. Right now Europe is using a lot of rechargeable technology and I think the States are heading that way, too.  We just introduced our first rechargeable light, which is multi use as well – you can charge your cell phone with it. Two years ago I would never have thought about doing a product like this, but now people really see the value. Consumers are paying attention to the environment and I don't see that slowing down any time soon."