By Mackenzie Hurlbert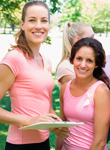 A great quotation by Robert Ingersoll reads, "We rise by lifting others." Nothing is more true in day-to-day activity, and this philosophy can certainly be applied to small businesses and marketing techniques. Cause-related marketing is a great way to show support and commitment for the community, build brand awareness, and create a positive impression on your consumer base. Not to mention, there's also a wonderful inner satisfaction that accompanies helping others in need.
The holidays were a great opportunity to build a cause marketing campaign, but the competition was tough. In Bolingbrook, IL, a Salons by JC franchise held a Jingle, Mingle, and Shop event to raise support for Toys for Tots. In exchange for a toy donation, customers could enjoy light snacks and beverages while perusing the newest beauty products on the market. Patrons were not only drawn into the salon because of the cause and benefits, but they were also more inclined to purchase product from a brand that "does good" for the community.
Restaurants have an ideal position when it comes to cause marketing—they offer products that tempt the senses and fulfill a need. For example, Cam's Buffet Grill in South Carolina offers a free Thanksgiving lunch each year to those in need. While the meal is free, all donations and tips benefit the Anderson Cancer Association. One day of food and profits are nulled, but the restaurant builds a priceless reputation and goodwill in their community.
Though the holiday season has passed, the spirit of giving can remain present. Why not bring out the best in your store year-round? Here are some quick tips to build your own cause marketing campaign:
Keep your cause authentic, specific, and unique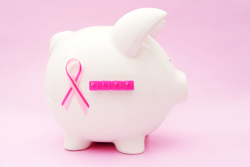 While many businesses jump on the Toys for Tots bandwagon during the holidays or raise money for breast cancer awareness in October, having a unique cause with an authentic purpose can hit home in the customer's heart and resonate even more. Maybe see what your local senior citizen housing needs or sponsor the regional animal shelter. If you own a restaurant or bakery, start a cause marketing campaign that feeds the hungry – customers can purchase meals, baked goods, or produce to donate when ordering their own food. At the end of the night, these donations are brought to the local soup kitchen.
Emphasize the Emotional Connection at the POP
To really make an impact on the consumer, include your cause marketing when designing and setting up your point of purchase displays. An easy way to tie it into your sales is to offer to donate the customer's change to a cause. If their change after purchase is $8.72, ask if they'd like to donate that 72 cents to a local charity. These small donations will accumulate to impressive amounts that will benefit the cause you choose. A great way to reinforce this emotional connection is to keep track of donations by the register or email donors on your email list every month with how much money was raised.
Be sure to directly tie it in with sales or a deal
Giving is great, and if you can partner it with a little profit, no harm, no foul. An easy way to incorporate cause marketing is to donate a percentage of your profits from the sale of certain products to the cause of your choice. Another way to build profit through cause marketing is to repurpose your product for the cause. For example, the NFL Players Association partnered with Got Your 6, a non-profit organization helping veterans adjust to civilian life after serving our country. Steven Scebelo explains how the NFLPA tied Got Your 6's cause in with jersey sales by creating a Jersey Friday event people can hold in their own businesses: "It could be as simple as allowing their employees, or themselves to wear a jersey on a specific Friday. This seemed like a simple thing we could do to have people celebrate their fandom, show their support for a player and for the vets, too."
While the cause marketing doesn't relate directly to sales, it refocuses your customer on a worthy cause – making their purchase mean something significant. "At the start of the season, you'll see a nice surge in jersey sales," says Scebelo. In turn, Scebelo says the timing of the Got Your 6 / Jersey Friday event lands in such a way as to help keep sales at a more consistent level. So far, the plan has worked. "We hope to continue it for many years to come," Scebelo says, providing support for a valued non-profit as well as earning respect for your store in the community. In this New Year, why not make a plan to support a cause in your local community?