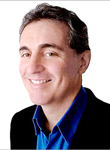 By Ken Lonyai – kenlonyai.com
In 2018, the biggest challenges retailers face are Amazon, diminishing brand loyalty, and D2C (Direct to Consumer). Shoppers that don't put much effort into price comparison or product research default to Amazon and that is a big segment of customers. Technology allows shoppers to about-face in an instant, so the moment their needs aren't being met, brand affinity is trashed and they seek another source. Mobile proficient consumers, the potential of IoT, Amazon's private labels, and improved enabling technologies have awakened big/CPG brands to new thinking about direct selling, so the prospect of bypassing retailers is ever more real in 2018. Segment or size doesn't matter — no merchant is protected.
2018 is a year of repair and refinement. Committing to deft execution of the now standard tools of commerce: BOPIS (Buy Online Pick-up In-store), BORIS (Buy Online Return In-store), personalized experiences, not just offers, and high-efficiency logistics are table stakes. Retailers must act as if they are smearing a wad of grease across every customer engagement point, making them all frictionless. The good news is that to retool these services to be real, noticeable, and of value to consumers, it's more about earnest commitment to customer experience than investing in infrastructure.
AI is finally rolling-out in ways that are helpful to consumers, mostly stealthily on the back-end. AI/machine learning is nascent and here for good, so retailers in 2018 that don't seriously examine customer interactions and flow in the light of finding opportunities to enhance customer experience from AI integration are going to fall behind to brands already making inroads.
Overall, I don't see behavior or priorities in 2018 being too different than 2017. In fact, innate human behavior has probably changed little for eons. People do grow accustomed to convenience quickly, so every time they get a new accommodation that they appreciate, it becomes an expectation. Therefore, if a consumer has indulged in same day delivery, two-hour delivery, one-hour pickup, mobile check-out, etc., they will expect and seek it out even more. And, it won't matter where they got a taste for it — they will want their convenience. Retailers have to carefully pick and choose what they can afford to offer and execute extremely well. It may not be any elaborate service but it will have to add value or expediency in some way that matters to shoppers.