Every year, Independent Retailer turns to the experts and asks "What's Next?" Read on for industry expert takes on challenges retailers will face in 2019, where retailers should focus their energy, how to shake things up this year, and what to prioritize.
What will be the biggest challenges retailers face in 2019? Are these challenges different for indie retailers?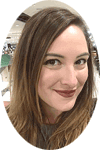 "Overall the biggest challenge that retailers, big and small, will face in 2019 is getting the customer's attention. For indie retailers, attracting the customer's attention and holding on to it while competing with larger retailers' budgets and resources can seem not just challenging but downright impossible. How do you compete with million dollar-advertising budgets and entire marketing teams? Well, you've got to play to your strengths — by focusing on what makes your business unique, what you can do better, and how you can move more quickly and agilely than your larger retail competitors."
Sarah Ferrence, Mod Merchant

"Due to tariffs, retailers — now more than ever — will need to be nimble with regards to sourcing goods. Retailers, regardless of size or status, will need to find the same or similar at a lower cost to meet customer needs while lowering prices on non-tariff items to offset the tariffed items."
Brett Rose, President/CEO of United National Consumer Suppliers (UNCS)

"Employee retention and satisfaction are going to be hugely important as we head into the new year. Many retailers juggle seasonal/temporary workers, full-time and part-time employees, so maintaining a work environment that matches the needs of this varied employee audience is essential to retention. This challenge is even more apparent for indie retailers who might not have the resources to offer all of the benefits of a larger retailer. Investing in technology to increase workforce management efficiency and communicate effectively with employees is a great way to overcome these challenges at affordable costs."
Eddie Starke, Chief Customer Success Officer at OpenSimSim opensimsim.com
What should brick and mortar retailers focus on in the coming year?
"Two words: Customer. Experience. We live in an age when people can usually find items similar (if not identical) to what you're selling for less, so it makes little sense to compete on price. Instead, you need to compete on experience.
Give people something they won't find in an app or in another retail shop. Design your in-store experience in such a way that it evokes positive emotions in your customers. Can your store conjure up feelings of excitement and delight? Do shoppers feel, see, or experience something new when they visit you? If not, then strive to incorporate these things into your strategy.
I've found that one of the most effective ways to do this is to focus on the human element of retail. My fondest brick-and-mortar experiences have always involved human interaction. Things like in-store events, classes, and good old-fashioned customer service always stand out, and when implemented correctly, these initiatives can drive sales, encourage "real" loyalty, and even improve your social media presence."
Francesca Nicasio, Content Marketing Manager, Vend, www.vendhq.com

"Brick and mortar retailers cannot risk continuing to make decisions based on anecdotal evidence — data should be driving every single decision, from what time and day of the week you're going to host a trunk show, to which team members you want on the floor during your highest sales plan days. And when it comes to customer data specifically, retailers need to be proactively acting on it to create the personalized experience today's customer is craving. Knowing their journey, their preferences, habits and history gives you the intelligence to create a customer experience and marketing plan that resonates with them."
Emily Fanning, Content Marketing Manager, Springboard Retail

"Independent stores will benefit from evaluating their spending to ensure that they're investing their hard-earned revenue in the right things. For instance, should a retailer invest in chatbots or are they better off increasing the wages of their human workers? It's also a smart move to look at areas in which they are overspending. Many merchants, for example, pay exorbitant credit card processing fees that can be lowered with a bit of negotiation or shopping around. The bottom line? Independent retailers must stay on top of their finances. The industry will only get more competitive, so it's imperative for merchants to implement smarter spending practices."
Danny Choi, Founder at Payment Depot paymentdepot.com
What trends should retailers be paying attention to?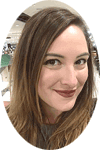 "Partnerships are one of the biggest industry trends that indie retailers need to take advantage of to compete. Developing partnerships with other local businesses, designers, or micro influencers will create buzz, develop brand awareness, and provide indie retailers with a personalized business strategy unique to your business."
Sarah Ferrence, Mod Merchant

"Personalization and loyalty programs will become even more important. Some of the most successful retailers right now have the best loyalty programs and that says a lot. Sephora and Ulta Beauty both achieve significant proportions of their revenue from their loyalty members and both have programs that are about more than just offering discounts. Their programs feed the experience and emotional connection customers want with the brand. And of course Amazon Prime is the ultimate loyalty program bringing multiple layers of value to customers."
Ricardo Belmar, Sr Director, Global Enterprise Marketing, Infovista

"Simplicity. Products will be positioned to help make buying decisions easy. In our digitally connected world, ads, social media, and continuous information bombard consumers every day. Whether through email spam or the five-second trailer in front of a music video, consumers have information thrown at them regularly and, in response, we've seen brands increasingly move towards simplicity. For example, take Nordstrom's Men Store. Despite a large footprint in Manhattan, NYC, they have a limited but highly curated number of items to provide style without an overwhelming amount of options. A brand like PillPack, recently acquired by Amazon, takes the mental strain out of dosing multiple medications daily. In both instances, these companies are making their products and experience simpler to be more attractive to the customer."
Carlos Castelán, Managing Director of The Navio Group thenaviogroup.com

"One trend that retailers should take note of is easy returns. Amazon has made returns for customers easier than ever, with the option to mail products back through multiple carriers, use an Amazon locker, or drop off returns with local businesses. Retailers should offer as many return options as possible and a flexible return policy. For example, Everlane has a Happy Returns option, which allows customers to return anything purchased online or at its Soho brick and mortar store to a local business in the customer's neighborhood. This kind of convenience is what turns people into loyal customers and keeps them coming back. You should also allow mailed-in returns in case people don't want to come back into your store.
Priyanka Prakash, Small Business Expert, Fundera

One trend that has worked for CenterCal retailers is to create specific places on the property for visitors to take and share photos. The objective is to motivate shoppers to take selfies at different areas and photo backdrops around the shopping center. If the experience is good enough for them to want to share it with family and friends, then we have achieved our goal of making their day a special one, regardless of whether or not they spent a lot at the center. They are now engaged and will come back again and again."
Chris Byers, Senior Vice President, Leasing, CenterCal Properties, LLC
What do indie retailers need to do differently in 2019?

"Training is one of the long-neglected items of indie retailers. That has to stop. And by training, I mean training, not exposure. Until you practice it over and over again. Until you role-play it over and over again away from shoppers so your student can get quick wins before trying it on the sales floor, you're kidding yourself that your crew is trained. And if you begrudge paying them better than the big boxes down the street, you're already sunk because only people who can think on their feet, can turn on a dime and execute your training will be able to lift your sales — and those people won't work for minimum wage. You can compete when you are willing to make your employees your most important asset. You can compete when you make training the focus of every day. You can compete."
Bob Phibbs, CEO, the Retail Doctor, a New York – based consultancy.
"I've seen my fair share of indies bemoaning the success of Amazon. I completely understand the sentiment, but feeling bad about Amazon won't help independent retailers. I think it's much smarter to recognize Amazon's strengths and weaknesses, and then figure out how you can position yourself and compete.
For example, some retailers are integrating with same-day delivery services so they can get their products to shoppers faster. I once spoke with the owner of a boutique wine store that does this, and he says that same-day delivery increased their sales by 25%.
Other merchants are offering services that make their customers' lives easier. I know of a gift shop in Galena, IL that offers personal shopping via Facetime to help shoppers figure out the right present to buy.
I would advise independents to follow in the footsteps of these retailers. Evaluate the current landscape, find opportunities, and test different initiatives to see what works."
Francesca Nicasio, Content Marketing Manager, Vend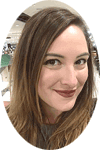 " Everything feels very "safe" in today's retail marketplace. Many stores carry similar merchandise, marketing campaigns are looking pretty prescriptive, and overall the retail environment feels a bit uninspired. Doing what you've always done, and what everyone else is doing, isn't going to create new results. However those who are stepping out and trying new things are seeing the payoffs. For indie retailers, look for opportunities in 2019 to invest in a few calculated risks, with the intention of setting yourself apart."
Sarah Ferrence, Mod Merchant

"I think the key to 2019 will be creating authenticity in our brands. What are the customers really wanting? Hint — it's not just what is trending and trying to fit that into your business. Customers can feel and see when something from an indie retailer is authentic, and although they love a story, they also love a great product that works for its intended use at an affordable price. The story alone isn't enough."
Jessi Roberts, founder and CEO of Cheekys cheekysboutique.com
Which technological developments will be most influential in retail in the coming year?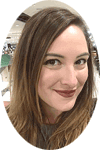 "From the coziness of the hygge trend, the popularity of Netflix, and the ease of online shopping, many customers will ask themselves, why leave home at all? Not only should indie retailers double check that their website is in tip top shape but also that it is mobile-ready. More and more customers are shopping from their mobile devices and indie retailers shouldn't miss out. Ensure your website is mobile ready so customers can shop anywhere, anytime."
Sarah Ferrence, Mod Merchant

"I believe that it will be in marketing. Historically, marketing didn't necessarily mean tech, but now everything is integrated, and we are marketing to customers who will become more and more about technology use in their daily lives. The days of having the lowest prices in a TV commercial or newspaper ad are actually disappearing, even for folks like me targeting more rural Americans. Although price is important, where and how products are presented and sold is becoming just as important. From Instant messages, video ads, to text messages on cellular devices, these are poised to be the most influential and challenging developments in the coming year."
Jessi Roberts, founder and CEO of Cheekys cheekysboutique.com
How will consumer behavior or priorities change in 2019, and what should retailers do to adapt?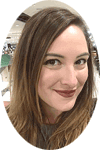 "Believe it or not, not all customers want to shop online all the time. There are so many customers that are craving new experiences and looking for new ways to spend time with friends and family. What better way than to host an event at your store? Think outside of the box for these events and give customers a full on "experience", like a brunch shopping event, how-to tutorial, or even a Sunday morning pop up shop at a local yoga class. Create an experience and leave them with a memorable moment and brand experience that will translate into brand awareness and sales."
Sarah Ferrence, Mod Merchant

"Consumers desire more curated experiences from indie retailers. if consumers really wanted ultimate choice in terms of product selection, they can turn to "everything stores" like Amazon and Walmart for all their needs. A well-curated selection not only fosters intrigue and the thrill of the hunt, but also makes the consumer feel the retailer is more knowledgeable about their needs."
Ricardo Belmar, Sr Director, Global Enterprise Marketing, Infovista

"Shoppers are shopping their values as brand meaning evolves deeper to reflect personal values. In 2019, retailers can't be wallflowers when it comes to important social issues their customers care about. Take a stand or risk becoming irrelevant."
Rob Volpe, CEO of Ignite 360 www.ignite-360.com

"Subscription services, such as subscription boxes, offer considerable benefits to both retailers and consumers; ecommerce and multi-channel retailers can harness digital intelligence to learn about their customers, whilst consumers benefit from a more innovative way to self-gift.
2019 will see a huge rise in shoppers wanting to treat themselves as well as their loved ones. What's great about self-gifting is the element of surprise and not knowing what you are going to get, and allowing the thought leaders to curate a box of handpicked brands specifically for you. This is what consumers have come to appreciate, and what retailers should look to capitalise on going into 2019."
Natalie Eastwood, VP Subscription Retail & Digital Services, MPP Global (www.mppglobal.com)

"Our obsession with Instagram and oversharing isn't going anywhere, and it's only going to become more evident in retail in 2019. Think about Glossier's new flagship, with life-size tubes of mascara, or Paul Smith's now infamous pink wall. Skinnydip, a collective that started on Nantucket and now boasts locations in Charleston and Palm Beach, carries apparel and accessory brands that can be purchased from a multitude of other retailers — at a lower price in many a case — and yet customers flock to the store to pose in front of the flower wall, to boomerang with their branded frosé, to photograph the store walls' hand painted murals."
Emily Fanning, Content Marketing Manager Springboard Retail