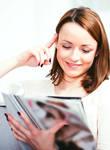 Ten years ago we entered what's now known as The Great Recession. Families, individuals, and companies all across the country experienced a period of financial crisis. A number of delicate business models crumbled.
This period of financial turmoil coupled with booming mobile technology ushered in a wave of change in the publishing industry. Consumers' buying and reading habits were changing, and therefore the way advertisers spent money was changing too. Many print magazines had to reevaluate and restructure.
These fast and furious changes led many to decry "Print is dead," much in the same way analysts declared a "retail apocalypse" last year. We know now that print is not dead. Neither is retail. But, the rapid transformation of the publishing industry led former industry titans to collapse and other newcomers to stake a claim. As retailers, we are undergoing a similar period of transformational change. But, we can come out on top by learning from the mistakes and successes of those before us.
Three Essential Elements for Success in a Changing Industry
1. Strong Connection to a Loyal Customer Base
It is always important to have a strong bond with your core customers. But, this is especially true during times of change. First, so your customers keep spending with you. Second, so you have a thorough understanding of what your core customers want; not just what you think they want.
Hearst Magazines did a great job understanding customers needs during the Great Recession. They launched Food Network Magazine in 2009 with a rate base (circulation guaranteed to advertisers) of 300,000. After just nine issues, the rate base increased to 1.25 million. Now, Food Network Magazine is the second best-selling title on newsstands.
Food Network Magazine proved that print was not dead and that there was still a demand for print magazines — just not the ones that were in circulation. Joanna Coles, Chief Content Officer at Hearst, said at the National Retail Federation Big Show in January, that
Food Network was a "publication that resonates with the everyday person." In the recession, people were cooking at home more for themselves and their families. So a publication offering accessible family recipes, instead of aspirational dinner party advice, really resonated
In today's "retail apocalypse," brands need a strong understanding of what they are good at, and what consumers expect from them. Starbucks® is known for having loyal customers and being a step ahead in providing a great customer experience while streamlining their brand. In 2017, Starbucks® permanently closed their online store. This move demonstrated confidence in their brick and mortar presence, and their confidence in knowing the customer's morning coffee fix is a top priority over ordering travel mugs.
Overall, mall retailers are being hit the hardest. However, beauty retailers like Sephora® are an exception. Sephora® is moving quickly to meet customers evolving needs: using AR for virtual makeovers, a technology that finds foundation matches for your skin tone, keeping up with rapidly changing beauty trends, and personalized product recommendations.
2. Diversify Revenue Sources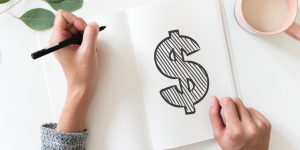 Up until the Great Recession, the magazine industry relied almost exclusively on advertising dollars. The dollar amount publications charge per ad depends on how many people receive copies of the magazine. With this model, magazines could make more money from advertisers than subscribers. In ad revenue heyday, many major publications gave away subscriptions, used third-party subscription agents, and other circulation boosting schemes. But, when the Great Recession hit and ad revenues dried up, many publications had nowhere to turn. Trying to convince even the most loyal readers to pay more money for content they were used to getting for free is an uphill battle.
Magazines that diversified their revenue sources and transformed their publication into a brand or media company came out of the Great Recession thriving. Seventeen partnered with YouTubers to create their own channel. Food & Wine has a connoisseur club and hosts highly attended events across the U.S. Other publications use their strong connections with consumers to build engaged online communities. For example, Harper's Bazaar is the #2 brand overall on Pinterest.
In retail, department stores such as Sears® and J Crew® who are doubling down on their existing models, instead of experimenting or changing are slowly declining. Mall retailers who are remaining successful, like Sephora® and Abercrombie & Fitch® are constantly changing their product lines, integrating new technology, and giving customers more control over their experience and more opportunities to buy.
3. Adapt to Changing Behaviors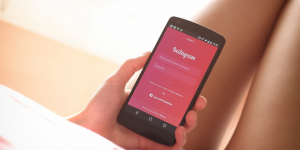 Hearst is the leading publisher on SnapChat, but not simply because they're a leading print publisher. At Retail's Big Show Joanna Coles said her decision to work with SnapChat "Now is sensible, but at the time was ahead of the curve." SnapChat was on a mission to be a premium content provider. By embracing the media platform early on and becoming a regular publisher in the "Discover" section of SnapChat, Hearst could introduce brands such as Cosmopolitan to a new generation of consumers and create new brands such as Sweet. By adapting their content to where the consumer was, instead of trying to force consumers to their content, Hearst expanded their readership, boosted engagement, and retained loyal consumers.
Today, retailers who adapt and deliver products where and how consumers want to purchase them are the most successful. Of course, having a user-friendly and mobile-friendly ecommerce site is important. But, it's just a piece of the puzzle. Retailers that were previously online-only such Bonobos® opened their first brick and mortar stores over the past few years, during the "retail apocalypse." More shoppers are researching and purchasing online. But, touching and testing products and being able to experience a retail brand in person is just as important as ever.
Retailers are also offering non-traditional delivery options to meet the needs of today's shoppers. Stores such as Kohl's®, Target®, Nordstrom®, and Bed Bath & Beyond® offer buy online, pick up in-store services. This allows shoppers to know the exact items they want will be ready when they need them. Some retailers such as Walgreens® and American Apparel® partner with delivery services like Postmates® to offer same-day or even one-hour delivery in metropolitan areas.
Print isn't Dead – But Bad Print Died
In the publishing world, when outdated revenue models collapsed, publications that didn't have a strong connection with their customers weren't able to recover. With so many ways of distributing content, there's no longer a leg for "bad" print to stand on. But, as Joanna Coles said, the digital revolution just "made print print-ier" and "better magazines are better." Strong print publications are still thriving. For many magazines, circulation numbers are still healthy. Websites and apps didn't replace print magazines.
In retail, ecommerce and creative last-mile delivery will never replace brick and mortar retail. The key is having a strong bond with your shoppers to expand revenue sources and engage across multiple platforms. Today, successful retail uses multiple channels working together to meet different needs at different times and reach different customers.