By Link Walls, VP of Product Management, ChannelAdvisor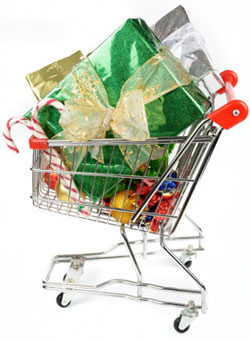 In a recent Amazon webinar, a poll revealed that 85 percent of attendees consider the holiday season to be the most important time for their online businesses. From the years of experience ChannelAdvisor has partnering with retailers to grow their businesses online, we would say that is spot on. The holiday season Q4 sales spike is not an anomaly; it is the standard of the industry.  With all of ecommerce trending upward in terms of sales and consumers adopting online shopping, the opportunity to have your best quarter yet could well be in the upcoming 2013 holiday season.
Every year, we see the full gamut of holiday preparedness with our retailers: for some, it is their very first holiday season; others have expanded to an additional channel within the year and are hoping to capitalize; and the more seasoned crowd takes the phrase "Christmas in July" quite literally and has campaigns, stock and back end operations buttoned up and ready to trigger by the middle of summer.
Regardless of experience, there is a foundational list of processes and tasks that must be considered by all online retailers who want to capitalize during the holidays.  Below are three important things you must consider as you prepare for the 2013 holiday season.
Do not underestimate order volume.
When it comes to sales, you have set your expectations high for the holidays. Truth be told, they might not be high enough. Every year, we see retailers who miss the mark estimating how many orders they will receive from October through January. As a result, inventory, especially that of hot products, runs dry before the Thanksgiving turkeys even get sliced across the US. To properly estimate the order volume during this high time, look back at last year's holiday season and review high-converting products from the first half of the year. Also, consider what holiday/seasonal items might be important to stock up on.
Prepare fulfillment operations.
People want packages fast. If they are buying a gift for a friend or family member, they will want it delivered even faster. Fulfillment is an indispensable component of ecommerce business operations year round, but during the holidays, your reputation lives or dies by your ability to deliver on promises. To address seasonal spikes, you may want to consider outsourcing fulfillment during the holidays. This is an advantageous strategy to implement year round, but if you fulfill in-house or through a drop shipper, a hybrid fulfillment strategy during the holidays can help reduce the workload from the influx of orders.
Consider leveraging Amazon's global network of fulfillment centers through Fulfillment by Amazon (FBA). Sellers who use FBA ship their inventory to Amazon, who then "picks, packs and ships" the item to its consumer. Also, Multi-Channel Fulfillment by Amazon can be used to fulfill orders for your products placed via Amazon, your website and a number of other places your products are sold online.
Get your website ready for traffic.
Website downtime is bad anytime but, during the holidays, it can really cost you. Make sure your servers are prepared for the influx of traffic during peak traffic days. In tandem, do not perform any critical system updates during the holidays. If you must make updates, execute them during offpeak hours.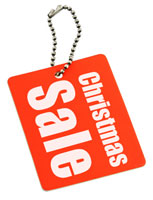 To decrease the risk that website issues arise, test page load times and identify any speed bumps, like image sizes, that could be causing the slow pace. Make sure all the links on your website are active. Also, remember, mobile has emerged as a game changer for ecommerce research and conversions, so be sure you are doing everything you can to reach those customers. You will want to take on these heavier tasks long before the holiday season so that you can focus on updating website messaging and content with holiday themes when the season gets closer.
These tips are evergreen. Every online retailer should return to them year after year in preparation for the holiday shopping season.
To learn more, download ChannelAdvisor's free holiday tips webinar on how to make the most out of the 2013 holiday season, click here.