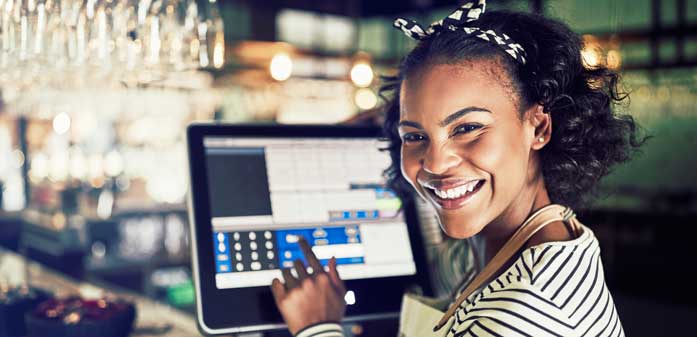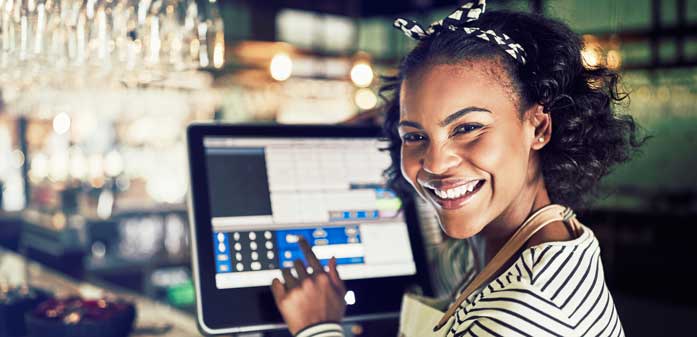 by Kasey Cover, Digital Marketing & Consumer Loyalty, FasTrax Solutions
Ask any retailer what a Point-of-Sale (POS) system is and they'll most likely tell you it's the central component of their business. A combination of software and hardware, your POS system is so much more than a cash register, it's the main hub where everything comes together! It's recording every sale, product, and transaction, turning it into one of the most valuable business tools: consumer data. But is your system optimized to build long-term and profitable relationships? Here are 4 ways a modern POS system can increase your customer loyalty:
1. Easy sign-up
Having a loyalty program that integrates into your POS system plays a key role in program success. What better time for a customer to sign up than when they're already in the process of making a purchase? Collecting customer information at the POS can be timely and cause unwanted frustration, but automating the process by scanning a driver's license can save businesses time and money by eliminating the labor it takes to manually enter information. Customers will thank you too since it'll be saving them valuable time before their next destination.
2. Customer engagement
When a customer signs up with your program you should have things like their e-mail, phone number, address, birthday, and maybe even social media accounts. Having this stored in your POS database keeps it organized for future engagement and segmentation. Connecting and interacting with customers through these mediums can actually foster a great deal of loyalty if kept relevant, informative, and fun.
3. Relevant and personalized offers
In today's digitized society, the reality is that everyone's needs depend on time and context, and let's face it, promotions and discounts are crucial to driving sales. Your POS should allow you to target a specific segment of customers and offer them something based on their collective purchase behavior. When a customer feels they are noticed and appreciated, true loyalty is fostered and more purchases are made. By segmenting customers you're avoiding one-size-fits-all loyalty promotions and actually tailoring offers for the things they actually want.
4. Instant gratification
Don't make your customers wait, make your rewards instant, or pretty close! Your POS system should be able to automatically apply loyalty discounts and promotions without any hassle. As humans, we desire instant gratification—we like to do something and see the immediate result. The same principle applies to loyalty participants. When customers know they'll be rewarded for their purchase it becomes an incentive for them to move quicker, especially when it comes to low-risk purchases. Instant gratification = instant purchases.
Your point of sale system should streamline your workload, engage customers, and drive sales. Having the right POS solution will not only make your operations more efficient but can actually grow your business and loyal customer base! If it doesn't, it might be time to look for a new one. FasTrax Solutions is a software solutions provider built by retailers, for retailers. Contact them at goftx.com for a FREE POS & Loyalty demo.