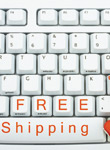 With summer finally here in many parts of the country, you might balk at the idea of planning ahead for holiday sales. Believe it or not, you must gear up for the big season now, to ensure your online store has maximum impact during the key buying months ahead. To engage and prepare shoppers, retailers should schedule promotions such as emails and special offers, update their online stores and educate their buying audiences. To achieve super holiday sales, following are several ecommerce elements to consider.
1) Keep your website up-to-date
Check to ensure coding and tracking information is properly installed and working.
Optimize page titles and meta-data.
Review your logo and visual messaging to be sure it appears properly. Online shopping is a visual experience, and your website should be pleasing to the eye.
Make sure you have a positive user interface with clean and clear navigation. Reduce the number of clicks a buyer must make to get to the final purchasing stage.
Ensure that payment checkout is correctly processing, and your site uses a secure provider like PayPal or Symantec.
Add an "about us" and "contact us" page.
Create new product categories.
Generate promotional codes.
Create engaging videos.
2) Prepare messaging and set dates
Plan and schedule messages ahead of time, to go out by eNewsletter and social media. Use affordable tools like Hootsuite, SproutSocial and Mention to schedule and track.
3) Strategize with social media
Get to know your target market demographics (age, income, location, how they spend their time online, etc.), and speak in a tone they relate to. Every audience is different and it is important to know their buying motivations. Gamers, for example, tend to talk online consistently with strategic and aggressive tones, while pet owners post less often and tend to have a humorous tone, and enjoy pictures.
4) Make use of mobile
To help your business reach the masses, consider implementing a mobile friendly website. As the applications market grows, it is becoming a more vital ecommerce platform. The number of smartphone users is increasing on a daily basis, and will continue to grow, offering an abundance of opportunities for online businesses. According to BI Intelligence, in January 2013 nearly 30 percent of mobile users made purchases using their phones. By 2015, the purchases made from mobile devices in Europe and the U.S will generate revenue of $67.1 billion.
5) Plan paid search campaigns
If you have an advertising budget, spend around the holidays. Select keywords to target based on research, and consider hiring an outside SEO firm to begin work in the fall. For organic SEO campaigns, allot three months to witness the effects. The key 2013 online holiday shopping dates for 2013 are coming fast. They include:
Black Friday—Friday, November 29th.
Cyber Monday—Monday, December 2nd.
Free Shipping Day—Mid-December.
After Christmas Sales—The day after Christmas and in the weeks that follow.
According to comScore, a provider of digital metrics, $42.3 billion was spent online during November and December 2012, marking a 14 percent increase over 2011. Online retail buying continues to grow year over year, in particular during holiday months, and planning your holiday profitability program should be a focus starting now.
Mike Auger is president and CEO of Pinnacle Cart, a hosted shopping cart and ecommerce software application that allows you to create, manage and effectively market your business. www.pinnaclecart.com.