By Rachael Gorney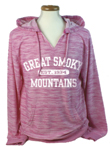 Apparel has long been a top-selling category for many retailers. As a wearable souvenir, apparel offers a versatility that many other products cannot match. Apparel can be both adorned and worn, and is a means of expressing individuality, not to mention a great way to enjoy the memory of a vacation, concert, ballgame or event. As far as trends go, custom apparel is here to stay.
If you are a retailer who wants to be to set apart from the competition and give your shoppers the satisfaction of owning something that is unique and one of a kind, apparel fits this niche.
What can you expect for this year's best spring and summer merchandise? We recommend focusing your buying on apparel with bright colors and fun sayings. Retailers who attended the most recent International Gift Exposition in the Smokies® show reported that brightly colored apparel in their stores have enjoyed consistent sales success.
While bright colors are expected to be big again in 2015, they will be joined by a metallic palette of shiny colors that are expected to be hot this year. Likewise, t-shirts and hoodies are always sure sellers. Custom and name dropped products have become increasingly popular, allowing consumers to display where they've been and what they've seen.
In addition, nautical and coastal patterns are expected to be big this year. From furniture to fashion and everything in between, coastal themes are going to be a major trend in 2015. Evidence of this fun new trend can be found in the increased nautical-themed offerings from several of the best-known wholesale suppliers, like Quality Goods, a leading supplier of merchandise for America's National parks and family-friendly resorts.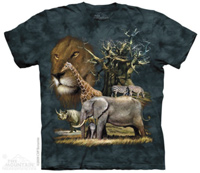 What other products can we expect to be hot-sellers? Leggings, wraps and scarves are proving to be anything but a flash-in-pan trend, they are here to stay. Available in a variety of colors and prints they have become a fashion staple. Their popularity has taken them from a mere cold weather accessory to a year round mainstay. Each offers consumers a quick and inexpensive way to update their wardrobe and have become a great go to gift for women of all ages.
Outside of the aesthetic appeal of apparel, consumers nowadays are more interested than ever in knowing where and how their products are made. This new-found sense of social responsibility has become a key factor in the success of Made in America and Green movements in the industry. The trend towards handcrafted and made in America products is undeniable and is one that is expected to increase as younger buyers continue to enter the market.
Not only do buyers want the opportunity to purchase from American companies, local retailers and neighborhood artisans, they also want the reassurance of knowing that the products they are purchasing will benefit their community, economy and environment overall. Companies like The Mountain®, who proudly hold the title of America's Greenest Apparel Company™ are pioneers in the industry and can be counted on to provide the highest quality products.
One last bonus buying tip: if you are a retailer who does a lot of business in the gifts and souvenirs product lines, you will want to consider attending the premier gift show each year in November: International Gift Exposition in the Smokies®. Offering a diverse assortment of products ranging from inexpensive name-dropped t-shirts to quality driven custom apparel, IGES® is proud of its' diverse exhibitor base and their ability to satisfy the tastes of all retailer buyers.
For more information, please contact:
International Gift Exposition in the Smokies®
www.iges.us
800-430-7608
Quality Goods
www.qualitygoods.com
The Mountain®
www.themountain.com