by Jon VanZile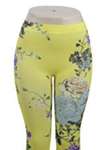 Eros Wholesale has a simple philosophy for success: "Customer service. Customer service. Customer service." According to company President Brad Seiver, Eros does everything it can to make the buying experience seamless for its retail customers. The company was originally founded as a supplier of socks and hosiery to department stores, but it has since expanded into a full-service wholesaler with a huge range of product categories that begins with socks and goes into electronics, baby products, arts and crafts, general merchandise, greeting cards, and much more.
"We are striving every day to sell the right products at the right price with great customer service," Seiver says. Part of that is the company's newly revised website. The new site was launched in late 2014 and is truly on the cutting edge of wholesale sites. Products are featured with large pictures, in-depth descriptions, and accurate and updated pricing for everything. As part of the redesign, the site's search function was upgraded and the buying process was streamlined to make it as easy as possible for retail customers to select products and purchase them.
"We can save time for our retail customers because they can shop for everything in one place," Seiver says. "So they can spend less time shopping for inventory and more time taking care of their stores." The continuously improved website is just one element of Eros' intense customer focus. According to Seiver, almost everything the company does is designed to make it easy for retailers to get the help they need and get the product they need.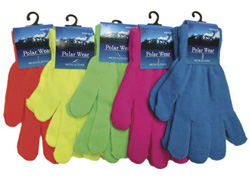 "We do not have an answering service here," he said. "If you call and we are here, someone will always answer the phone. We also have online chat so you can talk to us online. We make it easy for individuals to buy in bulk." Like other wholesalers, Eros sees positive signs in the national economy, with increasing spending and everything getting stronger and better. "We are extremely busy," he says. "But in any economy, good or bad, you need to give your customers value."
Buying Eros Products
Eros features no minimum order and no pre-qualification for wholesale customers. Additionally, the company offers smaller lot sizes so smaller retailers can more effectively manage their cash flow and inventory. There are, however, minimum quantities, but those are all clearly published on the website, so you can see at a glance what the smallest available lot size is. Wholesale discounts are given based on the lot size, which is automatically calculated on the website when you put a product into your shopping cart.