By IvyLee Rosario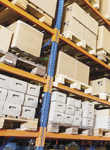 While most liquidation companies are trying to help clients profitably sell excess inventory or shelf-pulls, VIA Trading is taking it a step further by providing educational tools to empower their clients to educate themselves and learn how to improve their business. VIA Trading's focus is squarely on their customers. "Our main goal is to educate our customers on the value of this business and how to really make it in this industry," said Nathania Stambouli, Marketing Manager for VIA Trading.
As a retailer, educating yourself about the liquidation industry could add a tidy profit to an area of your business that you might otherwise have seen as a write-off. VIA Trading has always had a strong dedication to developing and educating their customers and the proof positive is the host of tools and resources available for every retailer on VIA Trading's web site. "We have a very extensive resource center on our website that is dedicated to coming up with original content and articles, how to's, hints and tips to teach people what to do with the merchandise that they buy from us," said Stambouli. "The liquidation industry is not neat and tidy, you do end up purchasing items that are defective, not retail ready, dirty or are possibly damaged, so people need to be aware of that and get some original ideas on what to do and how to deal with products that are not in perfect condition."

The resource center includes articles outlining effective sales strategies including how to sell products at flea markets, how to sell on eBay, how to determine when you purchase a wholesale lot and how to determine which items you should sell and in which retail channel. VIA Trading also offers webinars to their clients on email marketing, discount store training and flea market training. Always looking to improve their education offerings, VIA Trading is now developing a new class about online selling. "We always tell people you are going to make more money if you sell some of it on eBay, some of it at a flea market and the rest in another way," said Stambouli, "as opposed to putting all your eggs in one basket."
In their own business practices, VIA Trading showcases many different methods any retailer can use to further their own business in the liquidation market. Starting with the simple idea of giving their customers better deals and discounts, VIA Trading has instituted several very successful programs like live auctions, a 300-pallet blowout sales event and Crazy Saturday sales. Offering themed discounts and fun and engaging events helped customers find great merchandise as well as helped increase the company's sales revenues.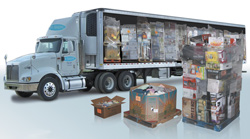 "We wanted to find a fun and more engaging way for clients to interact with the product and the company. We figured having live in-person auctions would help create a buzz and get people in the door. It also would help by giving these people much better deals, with most of our auction lots starting at just one dollar," said Stambouli. "People can walk away with really ridiculous pricing on merchandise that they would not be able to get otherwise. It was really in a quest to innovate and find a way to engage our customer base further. It started with just one pallet in a parking lot and a group of people standing around it and now it is 300 pallets and 300 people."
The liquidation industry is a vast and varied marketplace, and jumping into it is not for the uninitiated. Companies like VIA Trading that offer a wide menu of learning tools and smart resources can help you, as a savvy retailer, learn what you need to add buying and selling to your own list of successful business practices.
For more information please contact: