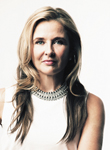 By Bobbi Leach
A quick look around a crowded store can often make one thing clear: today's shoppers won't venture too far without their phones. According to a recent survey from SessionM, ninety percent of retail shoppers use their smartphones while in-store. So, even if customers are flocking to your store, it's a good idea to make sure your mobile shopping experience is also up to par. These three tips will help you optimize your brick-and-mortar stores based on ecommerce and mcommerce insights.
Arm Yourself with Knowledge
An effective omnichannel strategy is all about data. Whether it's online, in-store or from a mobile device, properly integrated data enables you to track customer interactions across multiple channels. By making it easier for in-store customers to access the information they crave, you have the opportunity to drive and track activity across channels.
Approximately fifty-four percent of shoppers use their smartphones in-store to compare prices, while forty-eight percent look up product info. Short links or QR codes on products, along with apps that enable shoppers to access a product page by scanning a barcode, can quickly help you create an in-store shopping experience that consumers are seeking.
Personalize Promotions Through Social
Shoppers are accustomed to receiving plenty of personalized email offers. But while such discounts and promotions have been made popular through ecommerce channels, they don't need to be confined to online-only shoppers. Cater to the in-store crowd by dishing out promotional emails or text messages that feature a scanable discount code to those who check in on social media after entering your store.
Payments, Payments, Payments!
When it comes to payments, the more the merrier. A survey conducted by Morning Consult found that three out of four shoppers prefer that retailers accept as many different types of payment technologies as possible. Although online retailers have traditionally offered more payment options than brick-and-mortar retailers, those who attract plenty of in-store shoppers should also consider beefing up their payments options.
For example, offering an alternative to credit cards is one way you can improve the in-store payment experience. The implementation of chip cards has left many shoppers upset over the time it takes to complete an in-store transaction. Equipping each member of your sales staff with a mobile point of sale (mPOS) device is another option that will allow customers to make payments from just about anywhere in the store, potentially eliminating long checkout lines altogether.
From comparing prices to looking up product reviews, customers often turn toward smartphones and other mobile devices to complement their trip to a brick-and-mortar location. By providing quick access to product information, personalized offers and more payments options, you can create an in-store shopping experience that works seamlessly with your online offerings.