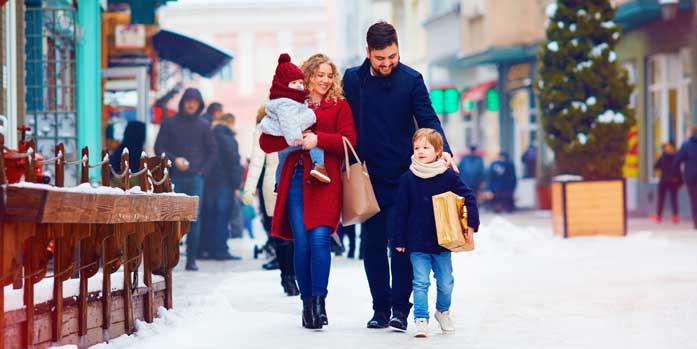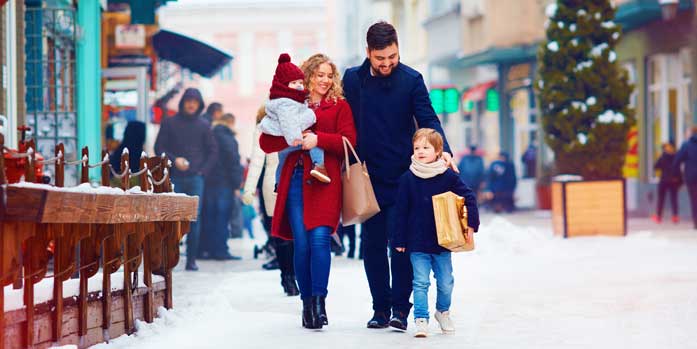 This year, the National Retail Federation predicts that retail sales could hit as high as $720.89 billion. Black Friday is traditionally the busiest in-store shopping day of the year. Last year Cyber Monday was the biggest shopping day in the history of the U.S. Here are some quick tips for your store to make the most out of the holiday shopping weekend.
Don't Overdo the Discounts
The most common discount in the month of November is 30 – 40% off. Many retailers promote "sales" on already discounted products. Of course, you want to offer shoppers a great deal, but don't do so at the expense of your margins. Instead of discounting all of your products, offer "get it now" or "limited time" sales on a few collections.
Consider Your Promotions
How you promote your sales are just as important as the sales themselves. Make sure to use the phrases "Black Friday" or "Small Business Saturday" in your advertisements to cut through the noise of other more general advertisements from other businesses. Leading up to Thanksgiving weekend, send out emails inviting your customer base to sign up for insider access or preview sales. This will helps ensure your Black Friday specials reach your target audience once they are live.
Create Buzz Online
A quick and easy way to get lots of attention on social media during Thanksgiving weekend is to livestream from your store. Showcase sale products, show off your long customer lines, and advertise limited-time and limited-quantity sales. When you livestream on Facebook or Instagram, many of your followers will get a notification, so they'll be prompted to see what's going on.
Focus on the Gift That Keeps on Giving
Gift cards are a gold mine for retailers. They top Christmas wish lists year after year, and 72 percent of gift card recipients end up spending more than the original value of the gift card. Gift cards bring new shoppers into your store and encourage higher spending. Don't forget about gift card promotions this Thanksgiving shopping weekend.
Let Your Promotions Sleep In
Instead of competing with emails and marketing messages from box stores and department stores in the morning hours, consider sending out promotional emails on Thanksgiving and then again during the afternoon on Black Friday. Let the larger retailers fight over Black Friday morning shoppers. Open your store at your regular time and target your promotions for the afternoon hours. Your employees will be well-rested and your messages have a better chance of getting through to shoppers.
Make it a Block Party
If your store is located next to other local businesses, partner together to create a larger event for Black Friday or Small Business Saturday. Host a mini pop-up shop in front of your stores, play music, and offer refreshments. With enough planning, you can even split the costs of advertising efforts.
Back to Basics
It goes without saying, but with all of the chaos surrounding Black Friday, make sure to take the time to dot your I's and cross your T's. Make sure to staff extra employees throughout the whole weekend. Look at previous years' sales data to have an idea of what to expect. Many suppliers can offer speedy shipping if you need to stock up last-minute.