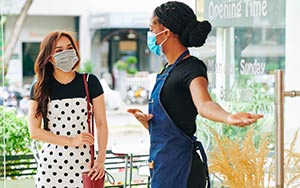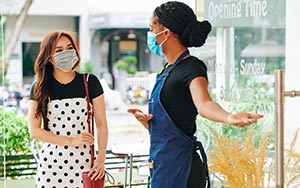 Since March 2020, consumer behavior has shifted in ways we never imagined. Everyone ate differently, choosing to stay home rather than going out to restaurants, they went months without seeing family and friends, and they shopped differently, avoiding in-person interactions and making purchases online. For retail workers, there were so many hurdles to overcome just to stay afloat during this time.
Many small businesses were able to navigate the challenges, while others may not have been as fortunate. For those who forged ahead, they employed a mix of creative tactics to keep up with demand and meet consumers on the right channel — which was online. Now that parts of the world are returning to a degree of normalcy, it is critical for indie retailers to continue adapting to ever-changing consumer behaviors.
Habits Both Changed and in Flux
The effects of the pandemic are still fresh in consumers' minds, despite the optimism around relaxed restrictions in the U.S. and other areas. Brick-and-mortar stores are opening back up, but ecommerce gained even more momentum than projected. Consumers spent $900 billion more online in 2020. In addition to increased ecommerce activity, other trends emerged such as shoppers' preference for brands they trust, a decline in flexible spending, less spending "trips" overall, and a preference for stores closer to home.
These trends showcase customers' newfound desire for convenience and efficiency. Ordering groceries or other products from Amazon and having them delivered to your door is much less time consuming than an afternoon trip to a store. There is also still lingering hesitancy, with another survey reporting that shoppers changed their habits and will continue to do so because of financial and health-related concerns.
Findings from McKinsey state that these are not necessarily new trends, but an "acceleration" of existing behaviors. Shoppers were already online before the pandemic, but with lockdowns, this turned out to be their only option for buying goods. The online surge will stick, since nearly 50 percent of respondents in a Shopify survey stated they would continue shopping online post-pandemic, but that is not to say a complete ecommerce reliance is permanent. Behaviors will continue to ebb and flow, but expectations need to be met.
Reshaping Strategies to Fit Consumer Behaviors
Flexibility will be a key trait of successful retailers moving forward. Strategies need to be carefully crafted to juggle the mix of permanent and evolving consumer behaviors. Prior to the pandemic, video was becoming a critical component for retail strategy, with WIRED predicting that "Facebook Live is the New QVC." Major brands like Nordstrom and Walmart latched onto the technology, highlighting the importance of using new technology to meet the consumer at their destination.
Though digital solutions usually take months or years to implement, the current environment shows it is possible to pivot quickly and manage new ways to connect with customers. In addition to live streaming, one-on-one video chat rose in popularity last year, given its more humanized and personal approach to connecting shoppers directly to their favorite brands. Social shopping and chatbots remained important as well, offering quick service and catering to an array of demographics.
Despite this, the physical retail experience is not obsolete. Consumers will become more comfortable going in stores as time progresses. There was even an uptick in foot traffic starting in June 2020. In-store experiences need to be exceptional to meet the new expectations of customers. Enhanced safety precautions are still important, along with contactless payment options and buy-online-pick-up-in-store. A recent study from Deloitte states that the store will serve a different purpose for customers, with most shoppers focused on their intended purchases rather than simply browsing the racks or shelves. Retailers will need new approaches to target customers with the products they are searching for up front through displays, special events, and more that can be conducted safely and effectively.
Staying on the Consumer Pulse
Monitoring customer behavior has always been an important piece of the retail puzzle. Now more than ever, indie retailers need to stay ahead of the curve and take note of new studies that show where consumers are shopping and how they feel about the environment to make informed decisions. Examine tactics to find the right mix of what works and what does not. Following the customer's journey will help brands maintain and reshape future behaviors.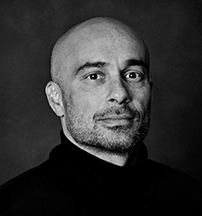 Andre Hordagoda is the Co-Founder and Co-CEO of Go Instore, a solution technology connecting digital customers with in-store product experts using an AI augmented reality, live video platform. Over two decades, he has gained years of experience within ecommerce and has had a major focus on helping retailers improve conversion rates and AOVs, as well as optimizing customer experience.