By IvyLee Rosario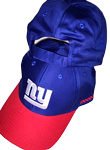 With sports season in full swing, Angelo's Sportswear is gearing up for the high demand they face when it comes to their sports licensed products. When developing products, Angelo's keeps an eye on the market and looks for trends that will help keep them in line with current favorites in the sports licensing industry.
"We watch for what teams are winning versus losing and that will drive product sales," says Jim O'Daniell, Owner. "We are looking to venture into other products such as accessories like key chains, bracelets, mugs and tumblers because there seems to be a big market for that as well, not only apparel."
Among their hottest selling items are hats and sweatshirts, which O'Daniell says are always wearable and are guaranteed to sell in retail stores. Out of all the sports leagues, the NFL always comes out on top, making up majority of sales for the company. Since Angelo's is based in North Carolina, they sell a lot of Dallas Cowboys® licensed gear as well as the Carolina Panthers® and New England Patriots®.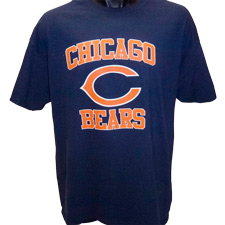 "The NFL is at the forefront of why the sports licensing industry is growing upwards. It has become this monster that everyone wants to be a part of," adds O'Daniell. "There is an overwhelming amount of enthusiasm from the fan bases to support the teams they love."
Angelo's Sportswear has a minimum order amount of $100 to accommodate retailers who want to mix and match products to try out in their stores instead of buying a dozen of each. "The clientele we cater to are all independent retailers so we do not require anyone to buy large quantities of one item to stock their stores," says O'Daniell. "We cater to smaller establishments and we feel proud to have the flexibility to do that."
Looking forward to 2016, Angelo's is concentrating on getting more into the NBA and into professional soccer, which O'Daniell says is growing in popularity with their customers.
"I really want to grow Angelo's into a go-to source for independent retailers to come to. If we do not stock something, I want them to know we can get our hands on it. We offer good products that are reputable and are available at a reasonable price so they can create a great profit when reselling."