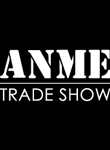 If you are looking for an intimate trade show with a wide variety of products, ANME is a must-attend event. This bi-annual order-writing show is for professionals only and brings together the largest selection of licensed military apparel and military surplus dealers in North America. Though originally started as the Army Navy Military Expo, ANME has expanded to offer a large assortment of workwear clothing and footwear, t-shirts, tactical gear, hiking gear, outdoor products, self-defense, flashlights, knives, survival equipment, camping gear, patriotic merchandise, and more. Kyle McNall, director of sales and operations for ANME says their show is a favorite among "army-navy stores, sporting goods retailers, hardware stores, souvenir and gift shops." He says, "We have lots of patriotic gifts which are really popular with souvenir stores."
The next ANME show will be held August 12th – 14th in Las Vegas. They will host over 70 exhibitors and between 600 – 800 attendees. New for this year, ANME attendees who stay at the hosting hotel will receive a free buyer's lunch in addition to the appreciation dinner that is held on Sunday. Kyle says the ANME show is a premier destination for retailers to find "low price show deals and create true profit margins." Many of the vendors offer exclusive specials that can only be purchased at ANME.
Registration is always free for retailers. To sign up or learn more visit www.anmexpo.com.