By IvyLee Rosario
OFFPRICE Returns to the Sands: February 2016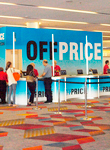 Produced by Tarsus Group plc, the next OFFPRICE Show will be held February 14-17 at the Sands Expo in Las Vegas, Nevada. "Retailers across the globe have discovered the significance of the off-price industry," says Stephen Krogulski, CEO of OFFPRICE. The show is an order writing show for professionals only, with prices ranging anywhere from 20% – 70% below regular wholesale prices. Retailers shopping for off-price apparel place orders directly on the show floor and can have product delivered to their store in as little as two weeks. As a special resource for Independent Retailer readers, we've profiled several of the OFFPRICE exhibitors here, but be sure to visit them at the show to get all the latest deals.
---
TBI Apparel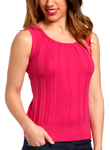 With almost 20 years of experience under their belt, TBI Apparel is gearing up for the OFFPRICE Show with some of their best selling items including knits, sweaters, t-shirts, fashion Henley style shirts, denim and fashion tops across all categories. "At the show we will really be focusing on making sure we are presenting our best lines," says Top Iyoha, President. TBI prides themselves on ensuring their customers know that they are the number one priority at all times and that the TBI team will bend over backwards to work with any account. "We do not want to sell our retailers products that they will just sit on," says Iyoha. "We want them to make sales, and it is our job to give them items to be excited about, items that their customers can be excited about."
TBI Apparel
2800 E 11th St, Los Angeles, CA 90023
Tel: 213-985-0606 or 213-973-8241
Website: www.tbiapparel.com
---
Bermo Enterprises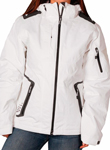 'Doing business the old fashioned way,' is the motto for Bermo Enterprises, something President Ed Bernard sees as an important aspect of their business. "We believe in business ethics in which we conduct ourselves the right way," says Bernard. "We make sure our customers are handled properly and it does not matter how small or large a client is, we treat all of our retailers the same." Plans for the OFFPRICE Show are well under way, and the company guarantees that shopping their booth and selling their apparel in your retail store will provide you with "great deals to augment your inventory, products for regular daily usage and items that sell well for specials or sidewalk sales," adds Bernard. Many items available for purchase at the show can be found for sale at 40-80% lower than regular wholesale prices.
Bermo Enterprises
12033 US 131, Schoolcraft, MI 49087
Tel: 269-679-2580
Website: www.bermoenterprises.com
---
Ben Elias Industries Corp.
Known as one of the very first off-price companies established back in 1945, Ben Elias has been at the forefront of the apparel industry, carrying a variety of merchandise from moderately priced to designer pieces, a sure fit for retailers of all types. "From a diversification standpoint, retailers have a lot to benefit from visiting our booth," says Michael Gross, Sales Manager. "Our clients can have the confidence that when they are doing business with Ben Elias, we want them for a long term basis. We offer a clean shipment, timely delivery and competitive prices." Amongst the array of items the company will display at the OFFPRICE Show, their men's and women's sportswear are top sellers. With a 900,000 square foot warehouse facility, the company continues to grow along with their clientele. "We only show product we own, we do not show product that we are maybe going to get," says Gross. "We make sure not to tie up anyone's dollars, unless we are 100% sure we have the product in our warehouse, then we have the confidence to go ahead and sell it. In the off-price business confidence is important."
Ben Elias Industries Corp.
1400 Broadway 29th Floor, New York NY 10018
Tel: 212-354-8300
Website: www.benelias.com
---
World Famous Sports
If you're looking for work wear, hunting apparel, or winter apparel, then World Famous Sports is the booth to visit at OFFPRICE. Established in 1982, the company specializes in everything outdoor, from t-shirts and long sleeves to insulated jackets and athletic gear made with moisture locking fabric. "We have had a very successful growth rate at the OFFPRICE Show," says Bill Davila, President. "We have a lot of product to offer in stock at strong price points and great quality." World Famous Sports apparel is sold in a variety of different retail stores, ranging from independent mom and pop stores to specialty outdoor and winter apparel shops. The company operates with a 'what you see is what you get' mantra, meaning any apparel being shown at the booth is exactly what retailers will get in their stores. "We strive to guarantee that they can make good margins on these products," says Davila, "and make sure our retailers are satisfied with the quality they are getting."
World Famous Sports
3625 Dalbergia St Ste. A, San Diego CA 92113
Tel: 800-848-9848
Website: www.worldfamoussports.com
---
D&L Apparel Ltd.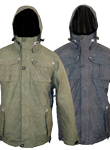 Providing the best experience to customers is the number one concern of D&L Apparel, distributors of first quality, grade irregulars, sample lots and closeouts for well-known name-brand sportswear. The company also offers denim, name-brand women's boutique apparel, vacation and cruise wear for both men and women. "The products we are selling are remarkably lower priced than regular wholesale because we buy in bulk," says Lee Cooperman, President. "This benefits companies because they are sometimes unable to buy some of these products direct from the manufacturer, but with us they can get what they want." In addition to their low prices, D&L is also proud of their fast delivery, in which merchandise is shipped out within 24 hours from the time the order is placed, or even on the same day of order. For the next OFFPRICE Show, the company aims to focus on maintaining their long-term relationships with clients as well as acquiring new ones. "We strive to always bring in new brands and are constantly changing with the fashion industry," adds Cooperman, "but at the same time, sticking to our core brands that have made us successful."
D&L Apparel
4639 N Milwaukee Ave Chicago IL 60630
Tel: 773-736-0855
Website: dlapparel.com
---
Cosmo Trading Inc.
From dresses, blouses and skirts, to scrubs, cargo shorts, and denim jeans, Cosmo Trading Inc. has it all. With offices and buying agents located in four different countries, the company gets goods shipped directly from the factory without the use of a middleman, passing along savings to their retail clients. "We have the latest and greatest styles at sharp prices," says Andy Shamsi, President. "Great customer service is what we are famous for. We really stand behind everything we ship." Cotton fabrics, as well as embroidery and beadwork on dresses and blouses will be a popular find at the OFFPRICE Show. In addition, Cosmo Trading's wide selection of trending tops, dresses and cargo shorts are also proving to be big sellers for the company's customers. Established in 1994, Cosmo Trading caters to an array of retail stores including discount chains, mass merchants and especially smaller independent stores. "There is no customer too small or big for us," declares Shamsi.
Cosmo Trading Inc.
1410 Broadway, New York, NY 10018
Tel: 212-278-8966
Website: www.cosmotradinginc.com
---
AR New York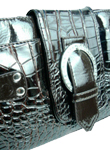 With a low $100 order minimum, buyers are sure to find exactly what they like at AR New York's OFFPRICE booth. "Customers can pick and choose what they want to mix and match with us," says Pheng Taing, General Manager. "It takes just a small investment to get started in this business and we give that opportunity to retailers trying to start out." Some of the top products that will be on display at the show include handbags from cross body, hobo, satchels, and 2-in-1 totes, as well as a variety of wallets including their most popular double-zipper wallet with multiple compartments. AR New York is extremely proud of their staff, says Taing, who ensures their customer service is the best. "Our entire staff is really friendly, something that we have received lots of feedback on. We can answer any questions our customers might have and our service is guaranteed top notch quality."
AR New York
140 Morgan Ave, Brooklyn, NY 11237
Tel: 718-821-8861
Website: www.arnewyorkhandbags.com
---
Encore Apparel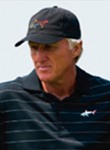 Showcasing their three major categories of golf wear, active and casual sportswear at the OFFPRICE Show, Encore Apparel continues to focus on retaining and adding new customers to their client list as well as expanding in the marketplace. "We are able to capture nationally recognized brands in the golf and sportswear arena," says Dennis Schulman, Owner. "This company is entering its fifth year but I have been involved in the off-price industry for over 30 years. We pride ourselves on having beautiful merchandise for our customers." An important facet of Encore Apparel is their goal of helping to make the buyer's life 'just a little bit easier.' The company scours the market for the best product in the finest brands, negotiates strong prices due to large quantity purchases, and then passes the savings on to their retail customers. Encore Apparel can be found in retail outlets like sporting good stores, specialty shops, small business retailers and online.
Encore Apparel
1001 Avenue of the Americas Ste. 1220, New York, NY 10018
Tel: 212-719-7515
Website: encoreapparelus.com
---
HPI/Hot Pink
If you're looking for a show special, visiting the HPI/Hot Pink booth at OFFPRICE will definitely bring some savings to your retail store. "A couple of months before the show, we plan something out to offer that we would not usually have during the year," says Jeff Weissberg, Owner. "Something like a 'booth buster' in which we have an unbelievable sale for the first day is really popular. We usually sell out of that item within the first couple of hours." Products available at the show range from fleece items including bottoms and outerwear, faux leather jackets, basketball shorts for men, bike shorts, boys, girls and men's active wear, screened t-shirts, and more. The company likes to maintain their excellent quality goods, all at a lower price than their competitors. "There is a low cost for doing business with our company," avows Weissberg. "This show is the perfect place to expand a business whether you are an exhibitor or buyer."
HPI/Hot Pink
120 Bethpage Rd Ste. 207 Hicksville NY 11801
Tel: 516-719-2882
---
India Boutique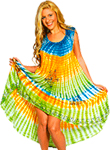 By working with a company that manufactures and designs its own clothing, you are guaranteed to have one of a kind pieces for sale at your retail store. Such is the case with India Boutique. Sales Manager Kenia Torres says this design ability helps them stand out from similar exhibitors at the OFFPRICE Show. "We offer retailers first looks at what we have and only carry best sellers. We are very proud of the fact that we never take ideas from anyone else and do our best to set trends within the industry by designing our own merchandise." The company specializes in ladies apparel, including casual beach and resort wear. Not only can retailers benefit from choosing from the over 800 SKU's of original designs, but they also do not require any bulk orders or case sales, so retailers can order minimum quantities of merchandise. "We have a very good variety to choose from," shares Torres. "We sell to all kinds of retailers, from resort and surf shops to boutiques."
India Boutique
1854 NW 21st St, Miami, FL 33142
Tel: 305-324-1528
Website: www.indiaboutiqueinc.com
---
G&S Originals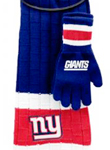 With the winter season fast approaching, it is important to have a full stock of winter accessories available to your customers. At the OFFPRICE Show, G&S Originals will have a full display of winter gear for the whole family, including hats, scarves, gloves, earmuffs and more. "We have the top quality items retailers will be looking for," says Eli Giladi, Owner. "This is good quality merchandise. The prices may be slightly higher but we have a quality that cannot be beat. Customers like what they see and they continue to come back for more." With over 180 products that will be on display at the show, every retailer is guaranteed to find merchandise at this booth to suit your specific retail store. In business for 25 years, G&S takes pride in their products, service and prices. "We already have customers coming to see us to prep for next year," declares Giladi, "so we are really looking forward to being at the show and seeing our clients."
G&S Originals
106-10 Dunkirk St Jamaica NY 11412
Tel: 718-264-8200
Website: gsoriginals.com
---
Radhika Imports
Offering great deals on all types of resort wear, sundresses, skirts, ponchos and more, Radhika Imports puts their clients first by providing flexible buying packages with no minimum orders, and by giving their retailers a chance to try out their merchandise first. "We have attended the OFFPRICE Show for quite some time now, and it really does well for us in terms of establishing new relationships with potential clients, and also meeting up with current ones that we do not get the chance to see very often," says Krishan Khandpur, Operations Manager. "We are a small business that understands the needs of other small businesses." Radhika Imports will be focusing on representing their new line at the show, as well as accommodating the needs of customers as best they can. The company imports directly from India, passing along the savings they acquire right to their customers when ordering.
Radhika Imports
Tel: 213-746-1524
1142-C Wall St Los Angeles CA 90015
Website: www.radhikaimports.com
---