By IvyLee Rosario
We all have fundamental needs to survive: food, water, shelter, and of course clothing. This is why the apparel market for retailers is an ever-growing one, an industry whose profitability is always increasing and continuing to thrive. With trends coming and going, it might be difficult to keep track of what clothing items you should be carrying in your store, but with preparations for the upcoming season in full swing, it appears that basics cannot be beat.
"Basics, neutral colors, simple styles like leggings and tank tops – those are the ones that always stay popular," said James Bae, owner of MUSA Direct (www.musadirect.com). Some other basic pieces in high demand are ringer t-shirts, baseball raglan tees, and the classic V-neck t-shirts. "White t-shirts are always the best selling products because they are used across different segments of the industry for promotional purposes, casual wear, institutional wear and a variety of other uses," said Ibrahim Kothawala, owner of Cotton Connection (www.cottonconnection.com). "Everyone needs a white t-shirt."
The apparel industry is a unique marketplace for any retailer. It gives them the opportunity to sell what is specific to their store and customize it for their specific customer base. "There are so many options with apparel," said Vanessa Davis, owner of Trail Dog Outfitters (www.traildogoutfitters.com). "You get to be creative, whether that be as a designer or as the buyer."
Another popular choice of clothing for the upcoming season is the consistently sought after licensed sports apparel. With different sports to correspond with each season, licensed products will always be profitable for retailers. "We have learned that Licensed Sportswear styles do not change as often as the general apparel industry. That is one beauty of our market. Unless a team changes its colors, logo or mascot almost everything stays in style," said Jim O'Daniell, owner of Angelo's Sportswear (www.angelos-sportswear.com). "The old reliable pieces are still great – hoodies, jackets, pullovers and t-shirts. Pretty much anything with the team logo the person you are buying for supports."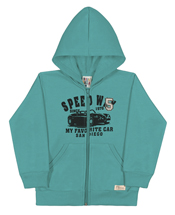 If looking to offer apparel to not only adults but children also, there are a few trending pieces and styles that every retailer should be looking for. "We are a big fan of colors, so yellow, pink, orange, blue and a lot of white," said Brittney Niquette, National Sales Director of Pulla Bulla (www.pullabulla.com). "We anticipate our surf style clothing to do very well – boys polyester shorts that double as swim wear, tank tops, as well as tropical styles for girls that incorporate florals and graphics." Children's clothing adds to the success of the apparel market because kids are always growing so customers will constantly be buying more products. "Children always continue to grow and like new things so we always have to continue changing. People have to continually clothe their kids and are always buying newer, cuter items."
Whichever section of apparel a retailer is looking to sell, there are some items they should keep an eye out for that used to be trendy but are now fading away. "Old prints and Aztec pieces," said Bae. "There was just too much of it out there and now it is becoming less popular." Amongst others are Big and Tall options, which according to Kothawala are not selling as well as they used to, and large patterns and prints. Although trends will come and go, investing some of these pieces into your retail store for 2015 are sure to make a sale: crochet shorts and tops, "bright colors that say I am here, and I am ready to make a statement," said Davis — neon green, orange and pink – heathered tees, camouflage patterns, snap back hats from the 90's and peacoats and hoodies for the fall and winter months.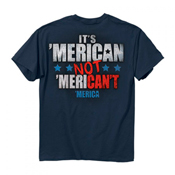 In order to stay successful in the apparel market, retailers should not only keep track of clothing but also how the industry will shift in the coming years. "Within the next few years I see a change in the need to be innovative while maintaining low price points for our wholesale customers," said Bob Bryson, National Sales Manager of Buck Wear Inc (www.buckwear.com). Price matters a lot more now than it used to, with people making less impulse purchases without checking the sales cost first. This will impact the market going forward, said Niquette, as customers are focusing on buying specific pieces they need instead of buying more. In the sense of licensed merchandise, retailers should invest in higher quality products even if they end up spending a bit more money. "As the saying goes, 'the taste of poor quality lingers much longer than the thrill of a cheap price,'" said O'Daniell. "The teams and the leagues have reputations and when there are products with their names on them, they expect the products to be of a certain quality. When that is not the case it reflects badly on the organization." Product development and improvement in manufacturing will continue to improve as new technology and machinery are developed, said Kothawala, but it is up to the retailers to create higher standards for their stores.
The apparel market will continue to be a thriving one, as clothing is a necessary piece of everyday life for everyone. There will always be people who are going to buy clothes whether it be for seasonal changes, personal growth or family needs. The apparel industry has a never-ending future ahead of it and retailers who choose to become a part of this trade will flourish as long as they keep up with the growing business. Whether you plan to sell women's, men's or children's apparel, licensed merchandise or sportswear, there will always be a need for more apparel retailers.