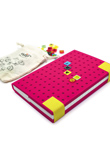 ASD Market Week was held July 30 – August 2nd at the Las Vegas Convention Center. Offering nine trade shows in one location, ASD has the perfect merchandise mix for every retailer. Products ranged from familiar favorites to ABC's Shark Tank success stories and new-to-market debuts. Here are a few of our favorite products seen at ASD Market Week.
SHOLDIT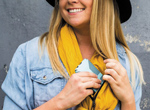 SHOLDIT is a patented convertible infinity scarf with a convenient and discreet pocket. These versatile scarves come in a variety of options including design and fabric variations. All variations may be worn multiple ways as a neck wrap, shrug or fold into a stylish clutch purse and attach a wristlet. SHOLDIT has been featured on Good Morning America®, The Today Show®, Forbes®, and more. Everyone's favorite fall accessory is now more practical than ever! Visit www.SHOLDIT.com to view the collection and learn more about the story behind SHOLDIT.
---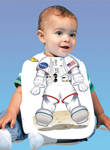 Just Add a Kid
Just Add A Kid designs fun kids tee shirts, onesies, baby bibs, long sleeve shirts, and socks for various ages and sizes. There are over 1,000 different styles available. Products are designed and printed in the USA.
These are a fun item for any apparel, gift, or souvenir retailer. View all the latest designs at www.JustAddaKid.com.
---
Spin Cardz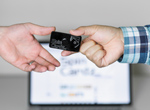 The Original SpinCardz are an on-trend and captivating way to make a lasting impression with your contacts. They can also be customized for games and giveaways.
Contact Anthony Tran for more information at 571-719-3903 or www.spincardz.com.
---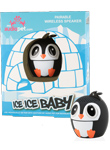 My Audio Pet
My Audio Pets are some of the tiniest, cutest, and hottest Bluetooth speakers available. They are the first mini Bluetooth speakers to feature true wireless stereo sound. USA Today®, Good Morning America®, Oprah, NY Magazine® and The Strategist® all agree – My Audio Pets are amazing! To learn more, contact (800) 380-0996 or www.myaudiopet.com.
---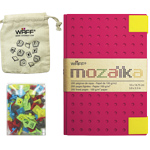 WAFF
"Since my childhood I had a passion for innovative stationary and contemporary design. As a mother of two boys, I noticed how little is available in the stationery market to encourage human creativity… Inspired from the grid of waffles, my favorite dessert, I decided to bring a similar textured surface into the stationery world. " – Kristina Boudaeva, Founder of WAFF . These fun stationary and gift items are entertaining for children and adults alike. View all WAFF designs at www.ilovewaff.com.
---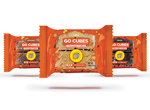 Go Cubes
Go Cubes combine the kick of coffee with the relaxation of green tea. Instead of putting your coffee in a cup, you can put it in your pocket, for performance on the go. Each Go Cube packs 50 mg of caffeine, or half a cup of coffee. Just in time for the new school year, Go Cubes are an intriguing register item for any retailer. Order Go Cubes at www.hvmn.com.
---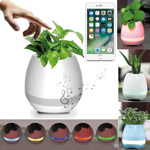 Musical Flower Pots
These creative flowerpots host any plant and contain wireless Bluetooth speakers. Touch any leaf to create a piano-like sound. Create songs and melodies by touching different leaves. You can also connect any Bluetooth device and use the pot as a wireless speaker. There was always a crowd around this product at ASD MarketWeek.
Save the Date: Next ASD Market Week is March 11 – 14th, 2018.