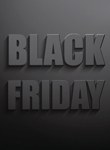 By Niels Henrik Sodemann
Originally started as a United States-based event that falls close to the Thanksgiving holiday, Black Friday has quickly grown to become one of the largest shopping days around the world, both online and in-store. What many people may not realize is the immense impact this holiday has for retailers and consumers in the U.S. and abroad. The holiday sparked a trend in the retail industry that has led to the creation of even more similar holidays around the world, attracting and encouraging consumers to conduct their holiday shopping early in order to take advantage of sales and deals. Another factor following this trend covers a shift from online to mobile sales, with a tipping point in 2016 being the first year that more customers (51%) shopped via their mobile devices than on their desktops (Black Friday Playbook, 2017).
Where it all started
Black Friday has traditionally taken place on the Friday after Thanksgiving each year – falling anywhere between November 23 to 29. The holiday originated in 1924, with the term "black" being coined from old school bookkeepers using black ink to indicate a profit in their accounting records, as opposed to red ink to indicate a loss in profit. Retailers quickly realized they could capitalize on consumers' eagerness to get their Christmas and holiday shopping done as early as possible, and the holiday has now expanded to more than just one single day, including Cyber Monday. Some retailers have also begun their holiday sales and promotions even before Thanksgiving Day.
Expansion overseas
While the retail holiday began in the U.S., consumers can find Black Friday-type holidays in several countries around the world, including Canada, Scandinavia, the UK, France, Germany, Spain, Australia, Brazil, Chile, China and Singapore. Below are some interesting facts and statistics about this holiday and how it has impacted other countries during the holiday shopping period.
In Scandinavia awareness of Black Friday is on the rise – 78% of adult internet users in Denmark have heard of Black Friday, up from roughly half (52%) last year(Confederation of Danish Enterprise).
For the UK, Amazon first introduced Black Friday in 2010. Before that, Boxing Day was by far the largest online shopping day in UK until 2014, when Black Friday rocketed. The concept quickly gained popularity among other retailers, who began running similar online discounts and Dixons Carphone with its primary brand Currys broke all previous sales records for Black Friday during that year. In the UK, the sale is now typically lasting 5 days, termed Black "Fiveday."
Brazil is also taking part in the booming Black Friday American event. Black Friday in Brazil is named by its English name, rather than translated into Portuguese, to reflect the fact that it was inspired by the United States, having grown significantly in the last five years.
The Spanish speaking parts of South America do not run Black Friday, but have introduced huge Cyber Monday events since 2013. Mostly centered around large Chile based retailers like Cencosud, Fallabella and Walmart Chile, Cyber Mondays in South America take place on the 4 Mondays, one in each major country, in November starting at midnight between Sunday and Monday. The largest Cyber Monday events are happening in Chile and Argentina. The Spanish speaking part of South America has also introduced a winter sale in June called Cyber Day since 2015.
Among these countries, studies have been conducted to showcase that in general, consumers prefer to do their shopping on the American Black Friday or Cyber Monday. With that, there are still some countries that have created their own shopping holidays. China is one example with its creation of Singles' Day -a pseudo-holiday that takes place in China on November 11 each year, with record-breaking sales that are making headlines. Singles' Day originally began as an "anti-Valentine's Day" event for people to celebrate their singledom, which is fitting for the date, as it is numerically depicted with all "1"s, but has since quickly become the world's largest shopping holiday.
What we can expect
Year after year, Black Friday and similar shopping holidays have seen more and more of an upswing in sales and retail-based success across the globe. Given the novelty nature and strategic timing of these shopping events, we can expect to see more expansion and frequency with these types of holidays. Online and mobile shopping year round and on Black Friday will continue to grow in popularity and out pace in-store shopping (NRF), due to its profitable perks for retailers and pure convenience for consumers. Last year, digital spending during Black Friday hit a whopping $3.3 billion, with $1.2 billion of that being from mobile sales alone. This marked Black Friday 2016 as the first day in retail history to drive over one billion dollars in mobile revenue, showing a 33 percent growth year over year. Because of this, retailers everywhere must prepare their online and mobile stores for the influx of customers during peak shopping days. Retailers will need to continue to update their websites and bring in new technology for this popular holiday, in order to attract more consumers, learn about their buying patterns, and ensure each consumer has the best shopping experience possible.