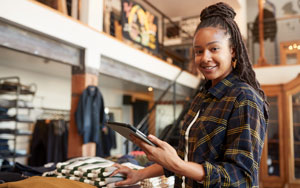 by Brian Brinkley
According to the July National Federation of Independent Business jobs report, 48 percent of small business owners had openings. They are starting to search for creative ways to bring dependable, quality workers into their collective fold — and keep them.
Offering incentives like paid time off, health insurance, and 401(k) programs are great, but it is usually infeasible for smaller, independent retailers to provide such robust benefits to hourly workers. What is feasible is to deliver earned wage access (EWA) solutions as part of an overall financial literacy and planning program. EWA is an employer-provided third-party service that permits employees to withdraw wages they have earned without waiting for the end of the customary pay cycle. A recent study reveals 90 percent of workers surveyed want flexible pay.
Here are some more reasons why these solutions and programs help attract and retain staff, along with best practices to implement them in the workplace:
Quick Access
A recent Earned Wage Access study found EWA solutions are the third most popular benefit an employer can offer after healthcare and 401(k) programs. It also showed that when workers need money immediately, EWA is a much better alternative to expensive payday lenders, costly check-cashing services, and pricey overdraft fees of traditional banks and credit unions. EWA costs nothing for retailers to implement and can become a small yet integral part of a larger, financial wellness program.
Reducing Stress
We all know financial stress takes a toll on a person's physical and mental health and on their job performance. According to multiple surveys, the number-one trigger for stress nationwide is money, or rather, lack thereof. EWA is an incentive provided by an employer that empowers workers to withdraw wages they have earned without having to wait for payday. This allows employees to access and use wages when needed, avoiding some financial stress.
Making Financial Literacy a Priority
Regardless of background or education, people often lack the capacity to manage their finances, pay down debt, or save for the future. Offering financial literacy education provides folks with the understanding and skills to budget and manage their money well, an incentive that can entice prospective employees.
It is a tool that shows a company cares about the financial wellness of its workers and helps with retention. For instance, by enabling workers to access earned money prior to payday, employers help them pay bills on time and avoid pricey overdraft fees and payday lenders. By granting workers on-demand access to the money they have earned, they are more likely to budget wisely and meet expenses without extra stress.
Offering Flexibility
By offering an EWA solution, accessible by an intuitive, easy-to-use app, small and independent retailers can lure employees into their doors and keep them there. Providing almost instantaneous access to earned wages helps empower staff to take greater control of their finances — a crucial part of a greater financial wellness program. Remember, flexibility in retail is key: employees and prospects want it, and EWA solutions can help them obtain it.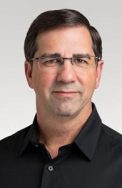 Brian Brinkley is the Chief Executive Officer at QRails and has over 30 years of experience in enterprise and start-ups. Brian founded Zave Networks which was acquired by Google in 2011 and became a key component of Google Wallet. Brian has held executive roles at Sprint PCS and Lucent Technologies. Brian joined QRails as CTO in 2019 and was asked to lead QRails growth strategy as CEO in 2021.