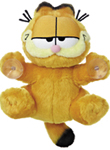 Aurora World is a leading global supplier of affordable, high quality plush toys and soft dolls. With more than 2,500 SKUs, the company has products in every category, including both classic and licensed stuffed animals, animatronics, and puppets for all ages. Aurora World's consumer website offers retailers a wealth of product information, and products are distributed through diverse retail channels, from brick and mortar to Internet.
New releases and best sellers
"One of our largest launches this year is our licensed My Little Pony," notes Dee Dee Valencia, manager of product and retail development. My Little Pony will be available in retail stores this July and August. "The hair is sculpted, and we have incorporated numerous other details that bring the character to life." Aurora World's licensed portfolio also includes Garfield, Raggedy Ann and Raggedy Andy, Lamb Chop, a puppet who says ten phrases, Sad Sam and Honey, the basset hound puppy dogs that evoke that "awe" factor, and several other familiar characters.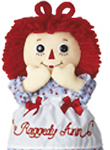 Also released recently is the Gumdrops line of 12 characters, each named after a tasty treat, which includes Peanut Butter Bon Bon, Snickerdoodle and Lolly Pop. An all-new Baby Talk collection, in themes such as aquarium, safari and race car, emits pleasant sounds upon squeezing the plush. One of Aurora World's most popular sellers is Sea Sparkles, an assortment of mermaid and sea animal dolls. The company recently expanded the line to include even more sizes and styles of mermaids, each with long yarn hair and a dress accented with a shiny jewel. "Hair play is very important with these dolls," Valencia points out. "It is also essential that they sit gracefully so that on the retail shelf the magic comes to life." Another popular line is Fancy Pals purse-like pet carriers, incorporating different appliques that appeal to girls. Hundreds of new styles of Fancy Pals are being released throughout the year.
Why buy from Aurora?
At the heart of Aurora World's vast selection of product offerings is research and design to create products that consumers will buy. "We focus on emotional triggers, and we work with fashion and color forecasting to be on the forefront from a product development standpoint. Brights, for example, are still on trend. Whether neon or fluorescent, they continue to sell in the marketplace," Valencia shares. The company also gets many ideas from listening to customers, she adds, and introduces 400 to 500 SKUs each year. "Our tagline is 'Gifts of Smiles,'" Valencia explains. "That is our benchmark, and it is what we deliver to our customers, employees and community. We are all about providing smiles to the world."
Ordering highlights
Aurora World launched in 1981, and offers merchandise at all price points, from impulse to super plush. Wholesale starts at $2, with some items retailing for up to $350. "Whatever retailers are looking for, they can get a nice breadth of line," Valencia stresses. "If their key trigger price point is $14.99, for example, we have a full offering at that price."
Aurora World has general merchandising programs across its full portfolio. It also embellishes certain brands and lines with specialized displays to help sell through at retail. There is a minimum order that varies depending on the time of year. Merchants interested in carrying the firm's products should contact the Aurora World customer service team.
Where to buy:
Aurora World Inc.
8820 Mercury Lane
Pico Rivera, CA 90660
Tel.: 888-287-6722
Visit:
Aurora World Inc.