By Rodney Mason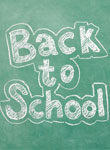 Back-to-school shopping is much different from what it was even a few years ago. Shoppers now have real-time dynamic information in hand, and are making shopping decisions faster. Many retailers are trying to keep up with the frenetic pace of today's shopper, and struggling with how to execute effective promotional and pricing strategies across the myriad channels consumers use. Some retailers are ignoring technology and going with the same tried and true tactics that worked in the past. But in doing so, they're putting their entire business at risk.
A recently conducted shopper research survey by parago identified a number of emerging omni-channel path-to-purchase shopping trends. The findings are important for all retailers to consider as they plan for back-to-school and the busy upcoming holiday season.
Research results
Four out of five 18 to 49-year-olds own smartphones, and nearly 50 percent of all shoppers compare price in-store using a smartphone. Even if a retailer uses smart marketing and promotional techniques to get a consumer to walk through the door, this customer may still walk out empty handed and purchase elsewhere for a lower price.
In addition, consumers are shopping — and buying — faster than ever. They no longer spend weeks or months planning for a back-to-school outing. Instead, the average time to purchase is only three days. Retailers now have little more than a weekend to convince customers that their store is the place a they should spend their money.
Even though consumers spend less time making purchasing decisions, they spend more time looking for the best deals. 88 percent of consumers will look for deals or the best prices before they walk out the door to go shopping, and 65 percent of shoppers are more sensitive to price than they were a year ago. Consumers today take pride in knowing they've found the best price, especially when it only takes a few minutes via smartphone.
Retail strategies
So what does it all mean for today's independent retailer in the midst of a crucial shopping season? Today's consumer moves quickly and is apt to change their purchase decisions quickly, so retailers must move even faster. It's not about just offering the lowest price, but finding a strategy that disrupts the path to purchase for consumers as they make their buying decisions across all channels: in-store, online, mobile, etc.
Ask yourself: Are you prepared to lure back-to-school shoppers to buy in your store instead of buying online from Amazon for a lower price? How are you communicating with shoppers who are researching prices and offers on back-to-school items on their smartphones?
The majority of shoppers will stop their search and purchase immediately if presented with a dynamic best-price offer. How this translates to the shopper is, "Buy an important item from us with other values in your basket, and we'll give you a best-in-market price for the item you care most about."
Research shows that Best Price™ rebates, or real-time Dynamic™ rebates, will drive consumers to end their search, make their purchase and purchase more, while protecting your margins.
If you have an online store, incenting your customers to Buy Online and Pick Up In-Store (BOPIS) with an added-savings offer will drive significant in-store traffic and incremental purchases, and save on shipping. BOPIS™ rebates can help you offer values while protecting your margins. And when the reward is delivered, you have the communication opportunity to drive more customers back in-store with an additional offer.
Is your tried-and-true, back-to-school shopping promotion winning you all of the customers it should? If you're lacking a compelling value proposition and failing to incorporate touch points throughout the omni-channel, you may be missing a window to convert sales. Today's evolving shopper is savvy and connected — so make sure you are developing a winning, multichannel strategy for capturing their business.