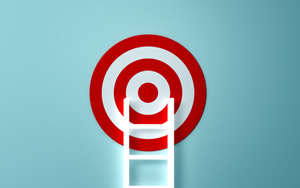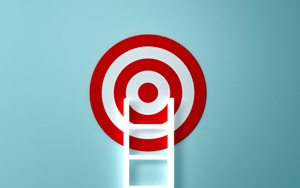 Ever since the retail-apocalypse media frenzy took hold a few years ago and chain stores across the country started shuttering underperforming locations, many box stores have announced a switch to smaller format stores. Walmart and Target were among the first to announce this new strategy, with others like Sears shortly following suit.
It is true, according to Forbes, that the United States is over-stored. Retail square feet per capita in the U.S. is more than six times that of Europe or Japan. The rise of ecommerce shopping only makes this oversaturation even more apparent. For many retailers, decreasing square footage isn't a sign of poor sales but a necessary strategy.
Switching to smaller format stores isn't just a result of excess square footage. Box stores like Walmart and Target have long been staples of the suburbs and rural areas. Since, generally speaking, younger generations aren't moving to the suburbs, retailers are moving to the shoppers.
Target
Marketers have long targeted Millennials, particularly urban Millennials. Big box stores using small format stores are another iteration of this segmentation strategy. Target is slated to have over 130 small format stores in cities and college towns by the end of this year, according to Retail Dive. These small format stores carry a selection of grocery and household products, and a lot of apparel. Over the past few years, Target has bet big on private label, launching multiple new apparel brands for activewear, mens, womens, and childrenswear.
A full-size Target is about 130,000 square feet. The new small-format stores are as small as 12,800 square feet. When designing these stores, Target chooses what products to include by "noting which other businesses are nearby and conducting listening sessions with local guests, groups and community leaders," according to Target.
Walmart
Although Walmart closed their initial Walmart Express small format pilot in 2016, the retailer hasn't given up on the concept. Walmart Neighborhood Market is a small format grocery store the company is experimenting with in different cities across the country. Though Walmart frequently experiments with opening and closing locations, there are currently about 700 Neighborhood Market stores in the U.S.
Ikea
Ikea is the latest big box store to pilot small format stores. Typical Ikea locations are 300,000 square feet. However, Ikea announced new smaller stores in Sydney, Australia and New York City that will be about 17,000 square feet. According to CNBC, these small stores will serve as planning studios "for shoppers to pick out items they want delivered to their homes. It will offer lower-priced shipping and delivery, in addition to assembly services, help with financing and a buy online, pick up in store option."
With all of these small format concepts, it's not just the square footage that's different. In an effort to appeal to city-dwelling shoppers and a new younger demographic, the inside of the stores look different, too. They offer curated products with local items and merchandise specifically tailored for the shoppers in the immediate area. These stores also tend to have a different merchandising strategy. Box stores of the suburbs typically have a pretty rigid grid layout. These smaller stores have more of a free-flow layout with lifestyle displays and pop-ups within different sections.
Plainly, these small format stores are trying to copy the best parts of indie retailers. Independent stores are great at carrying a unique product selection specifically tailored for the shop's area and demographic. Plus, indies are usually more creative with merchandising.
What should retailers do in response to box stores switching to small format concepts? Just keep doing what you do best. Be relentless in your product sourcing, always on the hunt for new finds. And, keep your store engaging with creative merchandising that highlights your unique products and the store's personality.