by Meaghan Brophy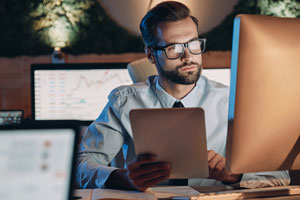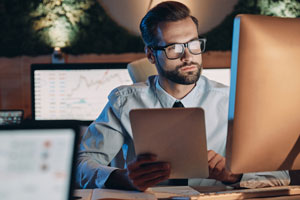 The National Retail Federation predicts that sales in November and December will total around $630.5 billion. With total sales increasing on average 2.5% year-over-year, many retailers are considering financing options to make the most of the holiday season. Stephen Sheinbaum, Founder of Bizfi, offers some useful insight on how to go about financing for the holidays.
Embrace the Seasonality
Like any business, retail has a busy season and slow season. Embracing this flow instead of fighting it will help stabilize the business, and allow for better planning all year round. Typically, according to Sheinbaum, January 1st – Valentine's Day is the slowest season for retailers. By knowing this ahead of time, it is easier to prepare for the cash flow drain. First and foremost he recommends downsizing your labor force if possible during this time. A common fix for this is hiring seasonal employees just for the November – December months. Alternately, knowing that the last months of the year will be the busiest means stocking up on inventory and participating in more advertising options to maximize the holiday sales which are critical to annual success.
Start Early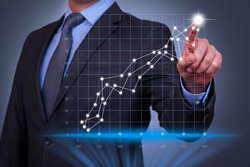 Next, Sheinbaum recommends that businesses start financing for the holiday season as early as the second quarter. Gearing up for the holiday rush early allows for more efficient planning. By financing early, businesses can stretch holiday expenses throughout the year. Even if stocking up on inventory a little each month isn't logistically possible, having the cash flow early to set aside each month eases the burden and allows for more thorough planning.
Understand all Options
Bizfi is an aggregation marketplace offering retailers and small business owners a large variety of finance options. With over 45 partners, the site is able to offer real time automated quotes from a variety of bank and non-bank lenders. Whether your business is planning ahead for the holidays, or in need of last-minute cash flow, there are support teams available online and over the phone to guide you through the application process. In the third quarter, Bizfi was able to finance over 3,500 companies to help for the current holiday season. When looking into financing, to get the best options Sheinbaum recommends preparing bank statements, tax returns, a copy of the business lease, and any business plans. The most important thing is transparency. Funding partners are looking for someone who can speak candidly about their business.
These three tips will help guide you through the process of financing your business to maximize holiday sales, leading to greater annual sales and year-over-year success.
Bizfi
460 Park Ave South, New York, NY 10016
Tel.: 855-462-4934
www.bizfi.com