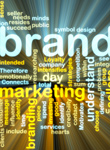 On the very surface, branding is thought of as marking your products with an icon or signature. However, creating an effective brand identity goes well beyond a logo. It's about crafting how consumers view your company and what messages you are sending to them. Branding is especially important for helping small businesses create an identity in the local marketplace. Branding creates familiarity and recognition with consumers and helps set expectations. Follow these steps to create an effective strategy for your business:
1. Define a mission statement
Defining your mission statement is important because it will be the driving motivator behind each action you and your staff take. The mission statement is like a promise to your customers. It spells out what you will be providing them and what your ultimate goal is. Here are some examples of effective mission statements to give you an idea of what to aim for:
"Spreading the Power of Optimism," Life is Good®
"To be the World's Greatest Kids' Brand," Toys "R" Us®
"We help you take care of you," Massage Envy®
Your mission statement is your company's purpose. Why did you start your company? How are you helping, changing, or impacting those around you? Use these questions as guidelines to create a succinct statement that provides a clear goal for you, and a clear promise to your customers.
2. Live out your mission
Now that you have your mission statement, think of how you will live out that purpose through your business. What specific actions can you take to demonstrate follow through and commitment to your customers and your staff? For example, if your mission involves customer service, a money-back guarantee and a fully-staffed store would help enforce your mission. If you are offering the most up-to-date product selection, offer a weekly newsletter and frequent social media updates showcasing new inventory.
As a business owner or manager, it's easy to get caught up in specific situations and day to day interactions. Keep your mission in mind when making business decisions, whether daily customer interactions or long-term planning.
3. Involve your staff
Involving employees in the company mission statement is crucial. Make sure everyone knows, understands, and agrees with your company's purpose. It's often helpful to create a set of core values to support your mission. These values are what will shape your company's culture. Stick to no more than five values. Ask your employees to regularly reflect on how they do or do not embody those values through their work. As the business manager, also look for these core values when hiring to determine whether someone will be a good fit for your business.
4. Make it Visual
Now that you have your mission and your core values, and your entire staff is on board, it's time to share this purpose with your customers. The visual aspects of branding such as logo, color schemes, and typography are what most people think of when the word branding comes to mind. However, starting with the mission, values, and purpose first helps create a more unified outcome.
The first step in visual branding is creating your logo. Or, if you already have one, making sure it is in line with our newly defined mission. Think about your core audience and how your can best convey your mission to them. The idea should be simple and clean so it can be just as easily applied on a billboard, business card, t-shirt, and on your website. Likewise, try to limit colors to no more than two or three. This will save on printing costs and will be easier to replicate on many surfaces.
When choosing colors, make sure to select once that reflect your core values. For example, Life is Good® has a mission of spreading optimism. Their main logo color is yellow, which psychologically is the happiest color. If you're looking to convey trust or honesty, you might want to use blue. Green helps convey nature and harmony. Just because a color happens to be your favorite, doesn't mean it is the best fit for telling your mission.
Once you have your logo, select a few complimentary colors to use as your dedicated color scheme for interior and exterior design, advertisements, decorating, packaging, etc. Also, select a few designated fonts so that you stay consistent. Consistency will help you become more instantly recognizable to shoppers and help ingrain your brand purpose and personality.
Branding doesn't have to be overcomplicated. At the end of the day, it's about consistency. Pick a company promise you can live up to and a logo that can last. Good intentions and follow through will go a long way in connecting with your customers and building repeat business.