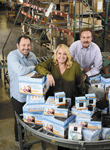 In 2017 KJB Security Products celebrates its 25th year as a quality American-based wholesale distributor of spy and surveillance equipment. Jill Johnston, owner of KJB says that since their beginning in 1992 the core values of the business have been innovation, honesty and customer relationships.
KJB is based out of Nashville, TN. They design and create many products in-house. Two of their most popular creations are the SleuthGear line of hidden cameras and the iTrail line of Live GPS trackers. Through these products, KJB developed a loyal following. In 2015, KJB signed an exclusive rights agreement to be the North American distributor of LawMate law enforcement tools and investigative products, expanding their product mix to offer our customers a full spectrum of surveillance and security products.
The SleuthGear family of products include Zone Shield, Xtreme Life, and iTrail. Zone Shield brand features AC powered DVR hidden cameras and Wi-Fi enabled hidden cameras. Xtreme Life is a battery-operated series of DVR and wifi enabled hidden cameras that are motion activated to save battery life. iTrail GPS trackers feature long battery life and are backed by KJB's superior customer service. LawMate products are a separate line of value priced covert cameras distributed by KJB Security Products.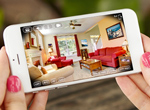 In addition to exclusive distribution rights and products created in-house, KJB also offers tech support and same-day service out of their Nashville base. Their wholesale network now spans more than 800 partners in five countries.
Johnston tells Independent Retailer that KJB Security products sell really well for both online and brick and mortar retailers. "We have a big breadth of product line, but GPS and hidden cameras are our strongest selling categories." All products are DIY-friendly and can be used by any consumer, though KJB does sell to many law enforcement and government organizations. For brick and mortar sellers, Johnston recommends "we recommend people to take in demo products to show customers how it works." For more information and ordering, visit www.KJBSecurity.com.