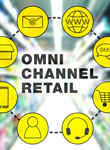 Brightpearl is an omnichannel retail management system that brings together orders, inventory, financials, POS, CRM and more into one easy interface. The goal is to streamline your business' back office, so you can spend more time focusing on customers. To date, Brightpearl works with over 1400 companies worldwide who have processed more than $2.5 billion worth of orders. Brightpearl CEO Derek O'Carroll gives insight on how Brightpearl helps retailers succeed.
Designed for Growth
"First and foremost, this is a platform that will grow with retailers," says O'Carroll. "It's entirely cloud based and built to scale." In today's retail environment including the proliferation of startups and the ability for new companies to break into the marketplace, "When retailers scale, they scale quickly," O'Carroll continues. "It's a hassle to switch out platforms." It's important that you have systems in place that can grow with your business
Maximum Efficiency
"Once customers onboard, the key area of efficiency is automation," explains O'Carroll. "Once an order comes in, the less time a retailer has to touch or manually review that order, the more profitable it is. By touching those orders manually, you are eroding margins." Retailers use Brightpearl to become 50 percent or more efficient in processes such as shipping. O'Carroll says the average shipping time for retailers who use their system drops from three days to about four hours.
Easy Automation
"Customers are now trained by companies like Amazon in terms of how they want to be served," explains O'Carroll. Buy online pick up in store, buy online return in store, fast shipping, easy returns, the delivery options are nearly endless and consumers want all of them. Brightpearl has omnichannel options and warehousing apps so that their management system can cover the whole lifecycle for every order.
Thorough Implementation
For smaller retailers, the implementation process can be as quick as "15 – 20 days from the contract signed to deployment," says O'Carroll. For larger retailers, 30 – 40 days is the average timeline. "The devil is in the details," says O'Carroll. "Retailers have a lot of data and we need to make sure it is clean. There is a lot of work that goes into making sure you have the right data structure in place."
Full Service Support
Brightpearl is a solution system designed exclusively for the retail industry. Unlike other systems that are generic, Brightpearl is built with retail in mind. "When retailers call the support line, the people on support know about retail as a business," says O'Carroll. In addition to classic product support and education, the Brightpearl team can also offer advice on best practices for efficiency. "We're very focused on putting retailers first."
B2B and B2C Capabilities
Brightpearl's versatile system is also designed to work for wholesale distribution. Whether you are strictly a wholesaler, a single or multi channel retailer, or both, Brightpearl has the capabilities to manage your back office.
"The world of retail today is characterized by peak sale opportunities," says O'Carroll. Between flash sales, pop-ups, viral social media posts, and holiday sales traffic, retail sales come in waves. It's important to make sure your business is as efficient as possible and equipped to handle these surges. For maximum profitability, you want to be at minimum keeping your margins, if not improving your margins during peak sales. Take advantage of Brightpearl's free automation assessment to determine if your back office is running as efficiently and profitably as possible as we head into the holiday season. For the free assessment visit automate.brightpearl.com.