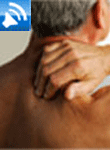 In 1994, after 40 years devoted to supplying packaging goods to the pharmaceutical and over the counter retail industries, Arthur "Bud" Pion saw the opportunity to use a leftover supply of 500,000 one ounce plastic tubes and his knowledge of remedial dermatological creams to start a business. From there, father and son duo, Steve and Gregg Singer now operate Budpak, Inc., and have increased the company's initial five remedial dermatological cream lines into 13, selling millions of tubes nationally. Carrying the same active ingredients as the traditional national and designer brands, Budpak's creams can be bought per tube at $0.65 to $0.75 wholesale, while providing a healthy profit margin at $1 to $2.79 retail.
Budpak's Creams Are an Affordable and Profitable Alternative
Gregg Singer, vice president, says, "the ability for our purchasing retailers to mark up our creams by 200 and even 300 percent, while still offering customers a great deal," is important in an economy that is still recovering. Unlike the traditional national and designer brands sold $5 to $10 retail, Budpak is an affordable alternative that says what it does, is safe and stands the test of time. Out of its 13 product lines, Budpak's four best selling remedial dermatological creams are its muscle rub, one percent hydrocortisone, anti-fungal, and first aid creams. Proven to be very popular generic alternatives to the higher priced creams and ointments sold by major pharmaceutical companies, consumers purchasing these creams at discount retail outlets have marveled at how affordable, yet effective they can be.
While Budpak has its roots in discount dollar stores, the company also supplies to drug stores, convenience stores and more. Increasing its market, the company offers a POP display that is manageable in any type of space. The available floor stand, which can hold an assortment of 144 tubes, allows the retailer to market the product without using up shelf space. To place an initial order or replenish supplies, Budpak requires a minimum order of 120 cases, containing 24 tubes each, and shipping will be included in the total cost of this minimum order. Although Budpak's product lines and market have clearly grown, Singer emphasizes, "The company prides itself on being a family owned and operated business, where we care about the quality of our products and the treatment of our customers big or small."
For more information:
Budpak Inc.
100 North Drive
Ronkonkoma, NY 11779
Tel.: 973-477-6265
Website: www.budpakinc.com