By Jessica Moretti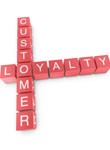 Building customer loyalty is essential for brick and mortar merchants, and today that requires online customer appreciation. Not only will this encourage engagement on your social networks, but it also will keep your brand top-of-mind when your customers decide where to shop. Your independent business will thrive as long as you address online comments and questions as attentively as you would in your retail store. Here are four tips to help you do just that.
Tip #1: Leave no message behind
Welcome and answer all direct Facebook messages. There are some comments customers do not wish to address publicly, so they send private messages as a way to connect directly with their favorite store. Whether it is a question about size, stock or color, or just a comment on their experience, be sure to address each message in a timely manner, signing off with your name to make it more personal.
Respond to any comments on your page. Whether it is feedback or an inquiry, be sure to show your customers that you care about what they have to say. You can even tag and address them personally by adding the @ symbol before their name. Keep in mind, tagging only works if you are responding to an individual person's comment; otherwise Facebook only allows you to tag other businesses.
Tip #2: Tweet when tweeted to
Get in the habit of responding to your mentions on Twitter. This is most effective when you are able to do it in real time. You can respond to multiple followers at once if the comment or question is general. Always thank your followers for re-tweeting your posts. This interaction may spark a conversation about your store on Twitter that potential customers will see. Participate in Follow Friday by tweeting a few followers at once, while including the "ff" hashtag (#ff). It is a great way to appreciate your customers and build trust with those who interact with you regularly.
Tip #3: Brush the dirt off your online reviews
Your company is listed online at multiple review sites, regardless of whether or not you have established your business on them. However, it is up to you to claim and manage your listing. The good news is that these online listings require little upkeep. Once you have claimed the local listing for your business, update your contact information and add your logo or storefront photo. Most importantly, take the time to respond to reviews. Search for your business on Google and claim the first local listings that appear. Most likely, you will see Yelp, Google+, Citysearch, MerchantCircle and YP.com. Claim whichever shows up first or has the most reviews, and start responding.
Tip #4: Interact on Pinterest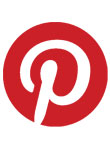 Seize the opportunity to interact with potential customers on Pinterest. When someone repins one of your items, thank them for sharing and invite them to stop by your store to check out similar items they might enjoy. You can even leave them with the address of your business, so they can easily find you. Just like on your other social networks, be sure you are responding to comments and questions.
Adjust your notification settings for each of your social networks so that you receive an alert when someone interacts with your brand. This will allow you to take action and respond to your customers in a timely fashion.  By showing your appreciation for their businesses, you are increasing their loyalty to you. For more ways to show your customers appreciation and build up their loyalty, download these Top 10 Customer Appreciation Tactics.