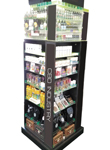 Cannabidiol, also known as CBD, is a natural substance that has recently come into the spotlight for many reasons, explains Stacy Self, VP of marketing and business development at Miracle Nutritional Products. CBD comes from the hemp plant and is used to aid in relaxation, pain relief, and as a natural anti-inflammatory. "The substance is rising in popularity, as numerous people are reporting success in using CBD to reach the desired state of calm, relaxation, and pain relief," says Stacy.
Forbes magazine has reported the growth rate of CBD is expected to reach over 700%. In 2017 alone the industry was worth $220 million, and by 2021 will surpass $2.6 billion. Stacy says, "our country has only seen this kind of growth with one other industry launch in the last 30 years: the internet." She continues, "CBD is expected to have the same explosive growth. It is a natural supplement that helps people with their health problems."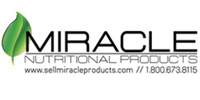 Miracle Nutritional Products is a leader and innovator in the CBD industry. Their products are in over 5,500 brick and mortar stores across the country. Stacy says the best way for a retailer to test CBD products is with their Power Tower. The tower is a "two-foot by eight-foot display full of $15,560 of product for just $7,999. Products include a perfect mixture of ALL of our products and all of our product lines."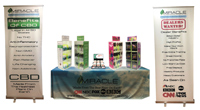 Overall, Miracle Nutritional Products offers five different categories of CBD products: edibles, topical products, tincture oils, pet products, and coffee. The edible line includes gummy bears, lollipops, pressed pills and more. Topical CBD products include their best-selling Chiro Cream in a full-size jar, travel size, and roll-on. Pet products include different treats for dogs and cats. There is a CBD product to fit the needs of every shopper and their pet.
In addition to the Power Tower, Miracle Nutritional Products has many other retail options including dealer boxes and discounts for qualifying volume orders. The CBD industry is exploding — what's your plan to capitalize on that growth? Visit www.MiracleNutritionalProducts.com for more information.