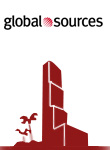 Global Sources' China Sourcing Fair, now in its third year, will be held June 25-27, 2013, at the Miami Beach Convention Center in Miami, FL. The show is the largest China-products exhibition serving the Latin American market, and provides retailers the opportunity to source directly from a wide array of quality suppliers from China, India and Korea.
Last year, the Miami fair drew around 800 manufacturers and suppliers, as well as more than 6,000 attendees, both of which were increases over the previous year. Bill Janeri, general manager at Global Sources, expects the number of exhibitors and buyers to continue to grow as more and more industry professionals gain knowledge of the benefits of attending the show.

"The Miami event provides a convenient, regional location to which Latin American buyers can easily travel in between the main April and October sourcing seasons," Janeri explains. "With visitors also coming from the U.S. and Canada, the event provides an opportunity for North American buyers to find deals on new products and form relationships with a wide array of potential suppliers as well."
In November 2012, Global Sources surveyed Miami China Sourcing Fair 2012 attendees to better understand buyers' sourcing behavior and their product preferences. Of the 548 respondents, more than half (52 percent) have been in business for over 10 years. "This indicates that these show visitors are well-established buyers and importers of consumer products for the Latin American market," Janeri notes. The survey also revealed that 92 percent of respondents import or plan to import from Asia. Importantly, buyers purchase across multiple product categories, Janeri stresses, "indicating that they have a larger influence on consumer products distribution in Latin America."

"Buyers around the world are constantly looking for new sources of quality products and that next hot product that will drive consumers to their stores," Janeri continues, "and they are looking to work with manufacturers who provide a reasonable quality-to-cost trade off." China Sourcing Fair attendees will see new products from a wide selection of suppliers from Greater China (China, Hong Kong and Taiwan).
Free conference program
Registered showgoers also are invited to attend the free conference program, "How to Source from China." The seminar will provide a forum for an industry insider to share insights on product quality control, logistics and supplier payment strategies, as well as boost retailers' knowledge of greater China's supply markets.

Show exhibitors will be organized into five categories: Electronics, Gifts & Premiums, Home Products, Fashion Accessories, and Garments & Textiles. "We look to serve all buyers at the China Sourcing Fair, from big to medium to small," Janeri says. "Along with big and medium sized buyers, these manufacturers are happy to meet smaller buyers, who typically spend thousands of dollars a month."
Registration if free for qualified trade professionals. No one under 18 years old will be admitted at any time during the event. To enter the show, all visitors must present a business card with their name and company name printed on it.
For more information:
Global Sources, Inc.
Website: www.chinasourcingfair.com/miami