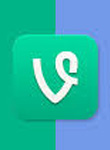 Vine, Twitter's six-second video app, has hit the number one spot in the Apple App Store charts for free and social apps in the U.S. The mobile app, introduced six months ago, enables users to create and share looping videos using their iPhone, iPod Touch or iPad. Recently, Vine unveiled a trending hashtag section that users can review for hot and rising topics.
Since independent retailers can use Vine to share short videos with their Twitter followers and Facebook friends and fans, Vine presents another opportunity for sellers to connect with buyers and develop a following. Here are a few ideas:
1) Celebrate the holidays.
Develop a creative, fun theme to market your holiday promotions.
2) Feature your brand advocates.
Encourage your customers to create Vine videos and attach them to a branded hashtag. You could ask your audience to submit video clips of them utilizing your products or services in imaginative ways and offer a prize to the most creative.
3) Introduce a new product.
Visuals get consumers excited about new merchandise. Include a link to more information or to your landing page. You could use similar tactics for anticipation building countdowns or attention grabbing reminders for giveaways, special deals, discounts or contests.
4) Share your space.
Make a human connection and post a video of your employees and/or your store.
5) Feature fun.
Not every Vine video has to be business related. Make a fun video that will entertain your customers as well as potential customers.
Mobile video content trends continue to move in the direction of short and social. Independent retailers stand to benefit from Vine as a quick and easy opportunity to reach consumers and grow their businesses.