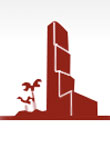 Now in its fourth year, Global Sources' China Sourcing Fair runs June 19-21 at the Miami Beach Convention Center in Miami, FL. The import/export fair enables retailers to source directly from quality suppliers in China, Hong Kong and Taiwan, and save on sourcing costs by eliminating the middleman. The Miami event provides a convenient, regional location, and attracts retailers and merchants from the U.S., Canada and Latin America. Last year, the fair drew around 800 manufacturers and suppliers, as well as more than 6,000 attendees. Bill Janeri, general manager of Global Sources, expects the number of exhibitors and buyers to continue to grow, forecasting 7,500 show visitors this June.
Wide variety of products
The China Sourcing Fair is organized into five product pavilions: Electronics, Gifts & Premiums, Home Products, Fashion Accessories, and Garments & Textiles. The show provides an opportunity for buyers to form relationships with an array of potential suppliers, and find deals on new products. "With the willingness of manufacturers that come to our shows to work with smaller retailers, they have more direct sources for products. That positively impacts quality, design and turnaround time. Many manufacturers are looking to expand into other markets, and are willing to start with smaller orders and grow with customers as they grow," Janeri explains.
Free educational program
In addition to sourcing products, show attendees can attend the fair's free conference program, "How to Source from Asia." The first session provides tips on how to evaluate manufacturers at the show. Another session, presented by Mike Bellamy, will offer strategies retailers can use to work with manufacturers in Asia on product quality control, logistics and supplier payments. Bellamy has been sourcing products from Asia for 17 years, and represents several large buying corporations. He is able to evaluate the pros and cons of different suppliers, and knows what to look for to get the best deals. There will also be a session on how to buy online. The conference schedule is available on the China Sourcing Fair website, under the "Visitor Services" link.
Lucky Draw giveaway
Again this year, the China Sourcing Fair is hosting a Lucky Draw giveaway. "We will be giving away eight iPads during the three-day show," Janeri shares. "We recognize that B2B trade shows can be exhausting, so we are including this Lucky Draw to add a little more fun."
Product preferences survey
To better understand buyers' sourcing behavior and their product preferences, Global Sources conducts an annual survey of professional buyers of consumer products in North America and Latin America. Of the 562 respondents to its February 2014 survey, more than half (55 percent) have been in business for over 10 years. "This indicates that these show visitors are well-established buyers and importers of consumer products for the Latin American market," Janeri notes. The survey also revealed that 91 percent of respondents are buying more or plan to buy more products from Asia this year. Nearly three quarters (74 percent) of respondents are small companies with less than 50 employees. More than half of respondents (53 percent) have been importing products from Asia for more than five years. Qualified buyers can attend the show for free, and  visitors must present a business card with name and company name. No one under 18 will be admitted.
Global Sources, Inc.
Website: chinasourcingfair.com/miami