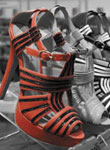 OFFPRICE order writing trade shows connect retail buyers with the leading off-price specialists offering clothing, accessories and footwear at 20 to 70 percent below wholesale.  Taking place every August and February in Las Vegas, the OFFPRICE Show is the largest event of its kind. The next show will be held February 16-19, 2014 at the Sands Expo & Convention Center. Nearly 500 exhibitors in 1,300 booths will showcase an array of leading brands, top designer goods and quality non-branded items at popular price points. More than 8,000 buyers are expected.
Value & variety
"The nature of off-price is value, and our focus is always about creating value for both our suppliers and the retailers who shop our show," explains Stephen Krogulski, CEO. "The beauty of off-price is that the kinds of goods that are closing out are constantly evolving. Retailers come to us to find promotional items they can get immediately into their stores to make them more successful now, and to give their buyers a reason to come back and visit their shops more often."
Expanded and newly organized campus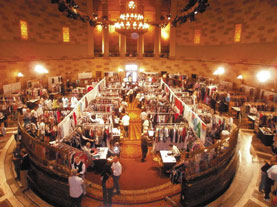 The OFFPRICE Show will be held in the newly renovated convention center's exhibition hall G, as it was in August, as well as in some ballrooms and meeting rooms. "We like to refer to the space now as the OFFPRICE campus," says Krogulski. "The ballrooms will house our cash & carry vendors, which are a vibrant part of our OFFPRICE group. Everything in the exhibition hall will be wholesalers. Inside of that, we are putting all of our footwear vendors together for the first time.  The whole intent is to make it easier for attendees to shop such a large show." Space fills up fast, but having the expanded campus gives OFFPRICE the opportunity to accommodate new exhibitors in both the cash & carry and wholesale sections. "There are always opportunities for new exhibitors," Krogulski stresses, "and they can contact us for details."
Unofficial Fashion Week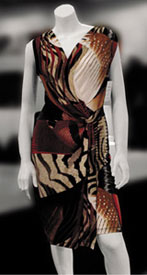 At the February show, OFFPRICE will be selling clothing, accessories and footwear that retailers can sell by March and over the summer for big profits. Visiting Las Vegas in February will also benefit attendees because the OFFPRICE Show takes place during what has become an unofficial Fashion Week. "There are 12 to 15 trade shows that week," Krogulski notes. "In addition to buying immediate goods to sell now, attendees can gain insight into upcoming trends and get an idea of what colors and fabrics are going to be popular."
In addition to the February and August OFFPRICE Shows, event organizers host A Taste of OFFPRICE Show, May 4-6, 2014. It takes place in the heart of New York City's garment district during Market Week at Gotham Hall, 1356 Broadway at 36th Street. To learn more and to register for the February and May shows, please visit the OFFPRICE Show's website.
OFFPRICE
175 N. Patrick Blvd., Ste. 180
Brookfield, WI  53045
Tel.: 262-782-1600
Website: www.offpriceshow.com