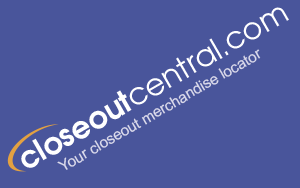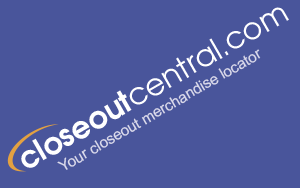 In response to wholesale and closeout buyer demand, Sumner Communications has launched an all-new and updated design to its' closeout buyer focused website, www.CloseoutCentral.com.
Fully mobile enabled and operating on the latest secure socket platform (https), the new site design allows independent retailers of every size to easily browse the new daily selections posted and simplifies contacting sellers to make a closeout lot purchase. Incorporating updated photography, easy to use contact forms, and scrollable and swipe-able design elements, the new www.CloseoutCentral.com site makes closeout sourcing a breeze.
Retailers can navigate the posted lots using a number of different search options, from a detailed Product Search by product keyword to a simple click on the individual Lot Categories listings.
"The site improvements we've made are all geared to helping the market vendor and small business owner to find the exact merchandise they want, right when they need it," says company CEO Scott Sumner. "Providing an easy to use connection between reputable closeout sellers and indie retailers is the foundation of www.CloseoutCentral.com."
"As the industry-leading closeout marketplace, it is our goal to constantly update our platform to provide the best buyer experience," says Lisa Rioni, CTO for parent company Sumner Communications, "The new site allows us to do exactly that."
For retailers interested in receiving a Daily Closeout Alert email including all new lots posted to the site, simply sign up on the website at www.CloseoutCentral.com.
About Sumner Communications
www.CloseoutCentral.com is a division of Sumner Communications. Sumner Communications, parent company of Independent Retailer, has been serving the wholesale merchandise industry for more than 30 years. With its library of monthly magazines and powerful websites, Sumner is the leading publisher and web platform for the independent retail trade.