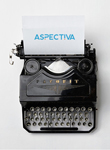 By Ezra Daya
Aspectiva, a technology company specializing in online analysis for retailers, used artificial intelligence tools to conduct a survey of over 75,000 opinions on more than 40 ecommerce sites to develop a report on the state of online shopping. The AI technology allowed Aspectiva to draw out the qualities of each retailer that consumers loved and hated the most.
Aspectiva's analysis found that Barnes & Noble was ranked the best ecommerce site in the United States. Barnes & Noble shoppers gave high marks to their fast service, prices, and ease of use when navigating the website. Conversely, shoppers rated Barnes & Noble coupons as lacking overall, being both difficult to use and too short in duration.
Gap ranked second on the list, followed by Wayfair, and clothing company L.L. Bean in fourth place. Rounding out the top five companies was Costco. Costco's good prices and excellent customer service rated highly. At number six was Target, and amazingly, Amazon came seventh in the list with order issues and poor packaging being negatively cited. Abercrombie & Fitch logged in at number eight and Apple.com came ninth. Apple's high prices and complaints about the iPhone brought down their overall rating. Last but not least, Home Depot clocked in at the number ten spot.
Breaking down the list of retailers by specific customer likes and dislikes, Wayfair was ranked highest for value, Walmart best for deals, Macy's top for products, and Abercrombie & Fitch highest for quality. Retailers should note that shoppers rated good prices, positive customer service, and great deals most frequently when giving a positive review.
When leaving a negative review about an ecommerce site, consumers mentioned bad customer service regularly with Rakuten, Urban Outfitters, and Dell ranking amongst the lowest for their service. Another common complaints for both Apple and Nordstrom were high prices. Shoppers with Newegg and Overstock cited damaged or missing items regularly.
Ezra Daya, CEO & co-founder of Aspectiva, commented on the company's overall findings: ''Although the increase in online shopping presents a huge opportunity for retailers, so too the expectations of shoppers has dramatically increased. Consumers today are demanding an intuitive end-to-end online experience. With consumers more willing than ever to air their opinions online, UGC is becoming more influential and a more important part of the research phase in the ecommerce experience.''
Based on AI technology together with Natural-Language-Processing (NLP) and Machine Learning, Aspectiva analyzes the massive volumes of consumer reviews and opinions from across the web, on any product, to generate insights and help online shoppers make wise purchasing decisions. Working with retailers, Aspectiva leverages user generated content (UGC) to address any shoppers' need, increasing product engagement, boosting conversion rates and significantly improving "Add to Cart" clicks. www.Aspectiva.com