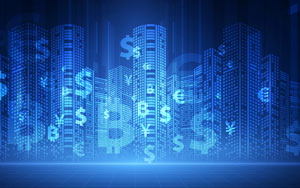 An increasing number of businesses worldwide are adopting cryptocurrency as a way for consumers to pay for goods and services. Over the summer, Bitcoin Depot installed more than 700 of its Bitcoin ATM machines at Circle K convenience stores in 30 states, and they are continuing to expand in the U.S. and Canada. If this trend continues, crypto could become a regular form of payment for shoppers.
Crypto Payments Help Deliver a Competitive Advantage
Crypto payments help businesses attract a new customer segment while also lowering payment costs and eliminating fraud chargebacks. These benefits are the buzz that are attracting more businesses to adopt and the more companies that adopt crypto, the quicker crypto goes mainstream. There are four main findings based on interviews with four merchants that accept bitcoin and other cryptos. First, up to 40 percent of customers that pay with crypto are new to the merchant. Second, purchase amounts are twice that of credit card purchases. Third, crypto is less expensive than credit cards, and lastly, there are no fraud-related chargebacks.
"If you think about credit cards, most of the traditional methods that are being used on ecommerce websites were never designed for the web. Many of them have high fees, high chargeback rates, and are susceptible to scam," Bill Zielke, Chief Marketing Officer at BitPay, said. "Crypto provides a better way for a payment to occur for both the customer and the merchant. It is like handing them cash — the payments are processed in a decentralized approach and not run by just one individual, so they are way more secure and not sucesbilte to being hacked."
Why Use Crypto for Your Business?
Deloitte offers some of the rationales behind why companies are currently using crypto:
Crypto may provide access to new demographic groups. Users often represent a more cutting-edge clientele that values transparency in their transactions.
More companies are finding that important clients and vendors want to engage by using crypto. Consequently, your business may need to be positioned to receive and disburse crypto to assure smooth exchanges with key stakeholders.
Crypto may serve as an effective alternative or balancing asset to cash, which may depreciate over time due to inflation. Crypto is an investable asset, and some, such as bitcoin, have performed exceedingly well over the past five years.
CryptoCurrency Can Work Both Online & In-Store
Accepting crypto in-store is just as easy as accepting it through your website, according to Zielke. At least with BitPay, these payments can be accepted through verifone terminals in store, as well as online platforms such as Wix, Shopify, and BigCommerce. If your business is utilizing one of those online platforms, cryptocurrency can be integrated onto your website in just a few weeks. The company also has an equal distribution of sizes of merchants across the board that are utilizing cryptocurrency, so this is definitely a viable option for independent retailers.
"We have seen substantial growth for crypto payments in 2021, and this will only accelerate into next year just based on numbers and the types of merchants that are moving into this phase," Zielke said. 2022 is a great time to get started implementing cryptocurrency in your store and grow your customer base.