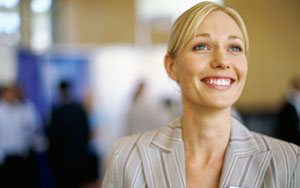 It took us a while to get comfortably back into trade shows after COVID-19. Halfway through 2021, most wholesale events were taking place in person and seeing success with attendee turnout. As we transition into 2022, the number of live shows and attendance will only continue to grow.
An Increase in Buyer & Vendor Turnout
The International Gift Exposition in the Smokies (IGES) recently announced an increase in exhibiting vendors at its annual gift show, which took place in November at the Sevierville Convention Center in Tennessee. With more than 400 vendors, doubling its size and resources, and a 40 percent increase in net square feet of souvenirs, toys, apparel, and more products, a variety of merchandise was on display for retailers to purchase.
Additionally, IGES continues to expand its in-person events schedule following loosening restrictions due to the pandemic. New this year, IGES buyers and vendors had exclusive access to discounted tickets to a local amusement park, and the gift show hosted their inaugural Christmas Festival. Attendees were buzzing with excitement with all of the fun new events, and it is helping everyone feel like we are finally returning back to normal.
Pre-Pandemic Participation Levels
IGES is not the only trade show seeing an increase in attendance. Atlanta Apparel, which ran in October at AmericasMart in Atlanta, wrapped up its last market of 2021 with pre-pandemic buyer attendance and its largest-ever number of resources, marked by a successful first-time expansion of temporary exhibits to five floors as well as growth across all sectors of the market. "Due to the rapid rebound in the apparel industry, we were able to close out the year on a high note, exceeding pre-pandemic numbers of both buyers and suppliers," Caron Stover, IMC Senior Vice President of Apparel Leasing, said in a press release sent to Independent Retailer. "The momentum for apparel continues to grow, and we are expecting a booming 2022 following October's demand for inventory."
Spring Fashion Trends
The MAGIC and Coterie trade shows made a return to New York through in-person events back in September, showcasing spring 2022 collections all throughout the Jacob K. Javits Center. At Coterie, statement belts and architectural jewelry stood out in accessories. Quintessential resort dresses, eyelet lace styles, feminine bra tops and playful, retro suiting was prominent across women's ready-to-wear, and bright color blocking spanned across all categories. At MAGIC, plush teddy bear coats dominated the outerwear category, while crochet knits — from dresses to matching sets — brought about a summer feel. Retro checkerboard prints continued to be a strong motif throughout collections as well.
As retailers make preparations to begin stocking their stores with fresh new spring merchandise, 2022 trade shows will be the perfect places to find what you need. So many wholesale events have announced 2022 dates, and more is soon to come. Independent Retailer is here to keep all of our readers updated with the latest show announcements and dates, so be sure to keep an eye on our website at www.blog.wholesalecentral.com for all of the latest happenings.