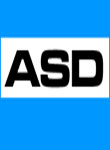 ASD Market Week will soon be upon us, as the event kicks off from March 1 to 4, 2015. Twice a year, every year in Las Vegas, exhibitors from all over attend the ASD show in the hopes of expanding their business and networking with people in the same field. As ASD Market Week fast approaches, we take a look at what kinds of companies attend and what keeps them coming back year after year.
"We attend because it gives us an opportunity to talk and meet with all of the customers that we normally would not be able to see," said Cody Grandadam of Promier Products (promierproducts.com). "We deal with a lot of mom and pop stores and small business that are all over, so it would not make sense to go to each one specifically because that would be costly."
Since ASD is one of the biggest shows of its kind, it proves to be a great meeting place for both current clients and new prospects. Many of the exhibitors take this time to meet up with people they do not get to see very often and catch up on how their products are selling at the retail stores. "We exhibit at the ASD show every year because it is an awesome opportunity to meet our existing clients and meet new ones. It is just a great meeting place," said Gerry Hunt of The Bargain Warehouse (www.thebargainwarehouse.com). "Our goal and objective is always to meet with our existing clients and to generate new business from meeting new customers."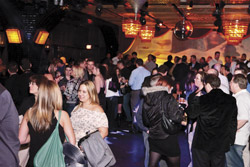 For some companies, expanding their customer base means having clients in different regions of the country. "We attend to have nationwide exposure to the customers," said Sherman Tao of E Z Luggage (wholesalecentral.com/chinaimports). "We want to have some customers in the Midwest. Right now in the Southeast and East part we have a lot of customers so we are trying to expand our customer base beyond that."
ASD has provided results for most companies that exhibit at the show, making for long lasting customers each year. Kim Walls of D.C. Jaymes (www.dcjaymes.com), said that she gets the most returning customers and new clients at ASD than any other show her company attends. "We always hope to see a lot of returning customers but we love to meet new people and get new accounts," said Walls. "The new accounts we get at the ASD show almost always turns into repeat customers."
In addition to being the perfect meeting place between buyers and exhibitors, ASD Market Week is also the perfect audience for showing off new merchandise. "Its an opportunity to show our latest and greatest products to our existing customers as well as new prospects," said Greg Hayenga of Fortune Products (fortuneproducts.com). "We are selling battery operated party and event décor, so our expectations for the show are to showcase and highlight our new items."
Tim Smith of SJT (stjent.pinnaclecart.com) is excited to see the turn out for ASD. "All our products are USA made. We have a few new products so I think overall it is going to be a good show," said Smith. "The March show is generally pretty good; I have already heard from some customers that plan on attending so I think it will be a pretty good turn out. We do it twice a year, it is one of the shows that we enjoy attending the most and have a great turn out."
With a vast array of exhibitors ready to network at the ASD show, it is guaranteed you will not leave empty handed. "We are attending the ASD show because that is pretty much my best show," said Bruce Palmer of Incredible Sunvisor (theincrediblesunvisorinc.com). "The March ASD is the greatest, my type of customer."
To register as a buyer, exhibitor, or for more information on ASD, visit www.ASDMarketWeek.com.