By IvyLee Rosario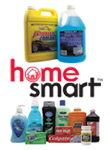 When thinking of opening a dollar or discount store, there are certain points you should keep in mind to ensure success for your business. Michael Sheena, Operations Manager at International Wholesale sheds some light on what it takes to thrive in the discount industry. "Nowadays, owning a store is not the same as before. The customers are spoiled with options," said Sheena. "So, if somebody has plans to open up their own store, they have to realize it is not just 'I am going to open up a dollar store, everything costs 50 cents and I am going to sell it for a dollar,' it is not that simple."
A few things to remember when starting out in the dollar and discount industry are location and knowledge of the business. "They need to have a better understanding of the business before opening up. You are not just going to open up and the day you open your doors people are just going to start coming in and buying everything," said Sheena. "The better the location, the more traffic you are going to get. The better your store is organized the more people are going to remember it. There is a lot you can do to get people to come back into your store." To keep customers returning to your store you should always have fast selling items in stock, have aggressive prices and provide customer service of the highest quality.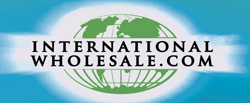 If looking to break out into this industry, Sheena advises to start off with a discount store rather than a dollar store. You will get a better return on your investment and you will not be limited by the dollar pricing. In addition to putting your store together on the outside, you should also be paying attention to the products you plan on offering. International Wholesale concentrates on consumables, this being food, health and personal care, cleaning products and disposables. "Those are the items that bring people into the dollar stores," said Sheena. "People are coming in there for those items, especially the cleaning products. If the store is opened up and it is missing categories or it does not look right, it is not going to be as attractive to customers."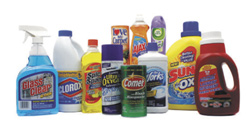 New storeowners should also be keeping an eye out for suppliers that will provide them with the right products and skill set in order to succeed with their business. "Our website is a very easy to navigate," said Sheena. "I think we are the only people in the industry that you can actually get a shipping estimate on our website, you can pay for your order on our website, you can file a claim on our website, everything you need as a storeowner is right there." Suppliers should also be helping you put together orders, said Sheena, helping find the right products to sell in your specific store and keep you up to date on new products coming in.
"You have one chance at people coming in and being impressed with your store. If you do not have the right product mix the first time people come in there," said Sheena, "if nothing wows them, they do not need to change the way they shop. We want to change the way people shop."