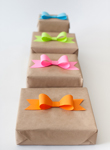 The U.S. gift, novelty, and souvenir industry includes roughly 24,000 stores with a combined annual revenue of $17 billion, according to First Research. The market is made up of industry giants, such as Disney® Stores and Hallmark®, but is really dominated by independent stores all over the country. National parks, zoos, theme parks, tourist towns and destinations, as well as campground stores all contribute to this growing industry. First Research reports, "Consumer spending, special occasions, and tourist travel drive demand," for this market. "The profitability of individual companies depends on effective merchandising and the ability to generate store traffic…Small companies can compete effectively by selling specialty products, providing superior service, or delivering a unique customer experience." Here are Independent Retailer's up-to-the-minute strategies for success.
1. Generating Store Traffic
Generating traffic plays a large role in the success of an independent souvenir store. Increase the amount of people that walk through your doors by managing the exterior image of your store. Make sure the sign out front is large and memorable. It should be attention grabbing, easy to understand, and welcoming. From there, take advantage of any window space with a creative display. Window displays are a perfect opportunity to tell a story while showcasing your merchandise. Make sure to switch up the displays at least seasonally, to keep regular visitors engaged. Weather permitting, consider keeping the front door propped open, with a friendly and outgoing sales associate at the entrance.
2. Merchandising
Merchandising is the other factor upon which your store's success depends, according to First Research. Donna Steakley, director of tourism at Fossil Rim Wildlife Center in Texas, advises, "Kids tend to run toward plush, so you want to put that in the back of your store so they run to the back of the shop, and the parents have to go through the whole gift store to get them."
In addition to displaying plush at the back of your store, think about the structure and organization of the rest of the items. Products should be separated by type into different areas of the store, with a natural flow from section to section. For example, if plush is in the rear, maybe other children's gifts or toys should be directly adjacent, leading into general gifts and souvenirs, then on to accessories, to apparel, and to home goods. Make sure your other big-ticket items are also in prominent areas. Whether it is t-shirts or customized items, draw attention to those areas by using a lot of color. Like any other retailer, impulse items should be located at the register area. Smaller namedrop items, candy, and 'necessities' such as water and umbrellas will all do well when placed close to your checkout areas.
3. Sourcing Secrets: Online Shopping
Seeing and feeling products in person, spotting industry trends, making new connections with other buyers and trade organizations, all make a sourcing trip worth-while, however, due to time, finances, or personnel constraints, it's not always possible to pack up and leave for a few days. Online wholesale buying is a convenient way for busy retailers to stock up on products. With directory sites such as WholesaleCentral.com, it's easy to not only restock on products, but also find new suppliers with the confidence that they are credible.
WholesaleCentral.com is the oldest and largest online wholesale directory, and they take their reputation very seriously. Lisa Rioni, creator of Wholesale Central and CTO of parent company Sumner Communications explains, "We are very diligent about how we screen the suppliers. We review every single company, and not just once, it's continuous. If a buyer alerts us to a problem, we look into it immediately and investigate every claim. If a supplier is having repeat problems or has done something that we don't feel is reputable, we pull that supplier off the site. We are all human, but we strive diligently to keep WholesaleCentral.com safe."
Wholesale Central has over 130 gift and souvenir suppliers on the website, so buyers have no shortage of merchandise from which to choose. On the site, retailers can search for a specific product or company, browse by category, by 'Top Suppliers', by 'What's Hot', or by limited time 'Deals & Steals.'
4. In-person Sourcing: Trade Shows
When it comes to actually packing your bags and attending a wholesale sourcing trade show, The International Gift Exposition in the Smokies (IGES) is a go-to resource for many seasoned souvenir and gift shop retailers and wholesalers. Nestled in Tennessee at the foot of the Great Smoky Mountains, IGES® is expecting to welcome over 1,200 exhibitors and 10,000 retailers this year alone. Buyers can find unique and best-selling souvenir and gift merchandise for almost every type of store. IGES® is well known for their first class treatment to all attendees, meaning many come back year after year. As a retailer, you can count on the consistency and quality of the merchandise found at this show.
In addition to finding top products for your store or shop, IGES® is a valuable networking event. With over 10,000 attendees, there is ample opportunity to share best practices, and connect with other retailers. "I cannot stress this enough," says Steakley continues, "when meeting other buyers do not consider them competition, consider them a resource." On top of sharing ideas with other retailers, many industry organizations chose IGES® as the meeting venue for annual events. For example, Zoo & Aquarium Buyer's Group (ZAG) holds their annual member's meeting at IGES® to discuss industry news and other association business.
For more information on finding a wholesale sourcing show in your area or within a specific product category, check out the constantly updated online trade show calendar at www.WholesaleCentral.com.