By Carmen Boeser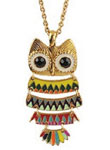 Baby, it's cold outside, but retailers can keep sales hot this winter and early spring by offering affordable, versatile accessories to entice customers. This season serves up a fun mix of classic and fashion forward accessories for retailers to maximize profits.
Golden Girl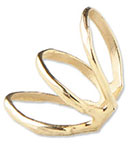 Metallic looks were popular in 2013, and industry experts predict they will be a big hit this year as well. Gold jewelry and purses add a touch of glam to daytime and evening looks, and many buyers want to join the arm party with multiple bracelets. Retailers can display stackable gold bracelets in multiple shapes and styles, as well as gold rings that shoppers can wear together to assemble a "ring party." Chic gold earrings and necklaces will never go out of style. Chain links are also having a major style moment, such as on belts or cross body bag straps. Another clever option is to display a chain link necklace as a hair tie. Offering these accessories in classic gold will appeal to both sophisticated and trendy consumers.
Call of the Wild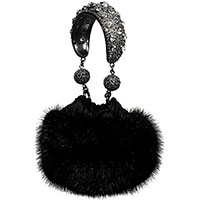 It is all about animal inspired looks right now, and accessories are a low risk way for even tame customers to try this wild trend. Scarves, socks, and gloves with a cheetah print will last consumers throughout the winter and early spring. Animal themed jewelry has something for everyone, whether it is a cute owl pendant or exotic jaguar ring. Fashionistas will be charmed by snakeskin clutches and handbags. Retailers can also encourage shoppers to stay on trend by offering small, furry purses, fur-trimmed gloves, or faux fur scarves.
Statement earrings
Winter and spring scarves do not pair well with necklaces. Instead, statement earrings are the ideal accessories for transforming an ordinary look into something special. Chandelier earrings are a romantic, feminine, and neck elongating choice, especially with sleek hairdos. For more daring customers, cuff earrings and cartilage jewelry can easily infuse edginess. Offer a variety of styles, such as small, dainty cuffs and wraparound styles that cover most of the ear, to appeal to the greatest number of buyers.
Emerald City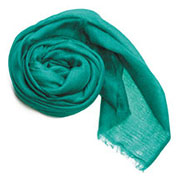 Pantone's 2013 Color of the Year is Emerald, and it will also reign in 2014. Retailers should offer an assortment of accessories like handbags, scarves, barrettes, nail polish, cell phone cases and jewelry in this gorgeous jewel tone. Rings, bracelets and earrings that have emerald toned jewels are perfect for evening celebrations. Totes, wallets, and satchels will help buyers punch up their daytime looks.
Sunshine day
The best cure for the winter doldrums is sunshine, and retailers can capitalize on this by offering a wide selection of sunglasses. Style mavens know that sunnies look cool year round. Cat eye frames are popular and flattering on many face shapes. Other trendy styles are matte black, round, translucent, wire, and two tone. Be sure to focus on offering upbeat styles that provide finishing touches to any look, along with UV protection.