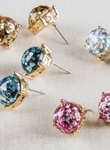 Judson's Hidden Gems
Judson & Company is based in Decatur, Alabama and was founded in 1989. Judson has always been a family owned and operated business that provides personalized service and quality products. Jud Stephenson, vice president and engineer for Judson, says, "We've built our business from the ground up to ensure that our global customer base has the fastest access to the broadest selection of products, delivered quickly and accurately right to their door. Our line of clothing, jewelry, and accessories boasts over 10,000 amazing styles available for purchase via our online catalog with new products added every day."
For spring and summer 2017, buyer Caitlin Lee says, "We highly recommend Judson's on-trend lines of glitter stud earrings and choker necklaces." Lee continues, "We love glitter stud earrings, tassel earrings, chokers, layered necklaces, pull-tie bracelets, long kimonos and long vests." Christy Hulsey, a marketing and design specialist for Judson says, "Our retailers incorporate these looks by curating complete outfits and showing them off on social media sites like Instagram, Facebook, and Pinterest. Their customers love seeing jewelry, clothing, and accessories assembled into easy-to-shop looks. Retailers may also choose from our large selection of professional display solutions to show off individual trends or styles."
Regular wholesale orders start at $50, however, Judson also offers a Premier program that offers retailers free shipping, volume pricing, and lowers the order minimum to $25. The Premier program is $9.99 per month. Stephenson explains, "The Judson Premier program eliminates the need to spend hours placing orders in a single sitting. Our Judson Premier customers now place smaller orders, multiple times a week, maintaining greater agility in less time, at our lowest prices." Orders placed before 4pm Eastern time are shipped same day. For more information, visit www.Judson.biz.
Judson & Company
Tel.: 866-615-8247
www.Judson.biz
---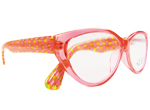 Rocco Originals' Readers
Sunglasses for the summer months are a no-brainer. They move quickly, have high margins, appeal to every demographic, and take up minimal shelf space. Rocco Originals also offers sunglass readers that have a built in reader prescription in the lens. Sean Grillo, vice president at Rocco Originals, tells Independent Retailer that many small businesses do very well with a combination of sunglasses and sunglass readers. "Going into spring – sunglass readers are a must. They look like regular sunglasses, but are perfect for reading outside," says Grillo. The readers are perfect for days at the beach, using your phone while you're in the sun, or even for driving. Grillo says that most customers don't buy just one pair, but purchase multiples to keep around the house, in the car, and in their purse.
"Customers normally start out with 72 pieces and a 36 piece display," Grillo explains. "The orders are completely customizable and can be a mix and match of whatever styles will work best with your customers." Rocco Originals are made with durable spring hinges and Swarovski stones. "Retailers and customers really get a high quality for the price. The readers come in four different strength and all wholesale for $9.50 per piece. Each pair comes with a microfiber case and cleaning cloth. For more information, visit www.RoccoOriginals.com.
Rocco Originals
Tel.: 800-460-0812
www.RoccoOriginals.com