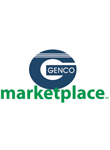 GENCO Marketplace has a long-standing reputation for helping customers realize the full value of their products. The company's customers include five of the top ten U.S. retailers, and nine of the top twenty-five U.S. e-retailers. Their liquidation inventory is sourced from customer returns as well as closeouts and refurbished products. GENCO Marketplace offers dozens of categories of consumer goods, including general merchandise, apparel, computers, electronics, office supplies, hardware, and sporting goods. "GENCO Marketplace, has been managing the re-commerce and liquidation needs of our customers for more than twenty years" says Ryan Kelly, Senior Vice President. GENCO Marketplace has built its business by fostering partnerships with both large retailers looking for reverse logistics solutions, and for retailers looking for affordable merchandise. "Where some liquidators are looking to buy as low as possible and sell as high as possible, we focus on solving the business and supply chain challenges of our customers," continues Kelly. To ensure fairness across all channels, GENCO Marketplace also has a Dispute Resolution process to expedite the resolution of legitimate issues. They are an accredited Better Business Bureau company and have maintained an A+ rating.
The Right Merchandise
Since GENCO Marketplace works with many of the largest retailers, the liquidator offers a vast selection of merchandise by pallet and by truckload. "While our re-commerce service offerings can be tailored to customers of all sizes, we primarily manage solutions for large retail chains and online retailers, resulting in a large and varied product selection. If a product is sold at a retailer, chances are GENCO Marketplace sells that product," says Kelly.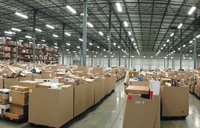 Kelly advises that for customers new to reverse logistics, "the key to finding a pallet that's the best fit is to evaluate the channel they will most likely utilize when selling the purchased goods. Flea marketers can have a lot of success with tools and hardware, while online marketplaces are great for electronics. Off-price retail stores are seeing great success when using a variety of products, so general merchandise pallets would typically work very well for them." Kelly continues that the most important advice for first-time customers is to not overextend themselves on their first pallet. Start small with products that can be turned quickly so you're able to reinvest profit into more products.
How to Order
Most of GENCO Marketplace's wholesale liquidation lots come with detailed manifests that are available before purchasing and include brands, models, volumes, and conditions. Both pallets and truckloads are available across all product categories. Customers can search, bid, buy, and arrange shipping through GENCO Marketplace's website, or by calling their sales department.