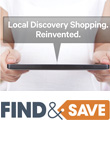 Wanderful Media, a Silicon Valley company dedicated to reinventing local online discovery shopping, is launching a completely reimagined Find&Save®. The product, a high-tech take on the Sunday paper circular, provides a comprehensive assortment of local sales, highlighting retailers, categories, items and user-created collections. It offers dynamic content that changes by location and by person, and allows shoppers to make lists of what they like.
Shoppers also can share sale items and lists across Facebook, Twitter, Pinterest and email. To keep tabs on the newest sales of personal interest, Find&Save users can "follow" their favorite retailers, shopping categories and user-created lists as well as tastemakers within the shopping community. In addition, shoppers can get timely alerts and reminders about expiring sales of interest. Find&Save can be accessed on a tablet, smartphone or laptop.
"Our goal is to connect people with great nearby sales and products they love in their neighborhoods," explains Dave Thomsen, EVP of product and design. "We want to get people into the store. Wherever you are, our goal is to represent all the great shopping opportunities that are nearby."
At present, hundreds of national retailers are represented on the website, and participation will be open to regional retailers this fall and to local shops in the fourth quarter of 2013. "We want to be inclusive of everything that is nearby, from the nationals to the hyper local mom and pops," Thomsen states.
"In the future, as we think about mom and pop retailers, they would have their own section," adds Ben T. Smith IV, CEO. "We're leveling the playing field. They'll have exposure just like Target, Walgreens and Macy's within a local shopping context."
Activity reveals powerful data
In addition to exposure, another benefit for retailers results from shoppers compiling content. "That's going to be really interesting data for our retailer partners," Thomsen notes. "They'll be able to see how people are engaging with their sale content and, on a regional level, learn which products consumers find most interesting."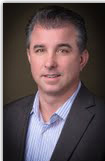 For merchants, it begins with an iPhone app that enables them to walk through their stores and take pictures of things they want to feature. "We will turn them into a high quality image circular so that, just like Instagram makes me look like I'm a great photographer, we make every retailer look like a super merchandiser," Smith shares.
When Find&Save launches April 15th, it will be live on 380 newspapers across the U.S., which brings an audience of 100 million unique shoppers per month, Smith continues. "The sales forces of the newspapers are going to go out and show retailers how the product works and what their stores would look like on Find&Save, and give them the app for free." At some point, the option for paid premium placement will be available.
"This summer, we're rolling out native apps on iPhone and iPad which will open up a richer contextual messaging capability," Thomsen points out. "We'll be able to tell shoppers that, not only is that sale expiring but that Macy's is right around the corner. We're excited about the possibilities of geofencing and geo-based messaging to help shoppers navigate their communities when they are out and about."
To learn more, visit Wanderful Media.