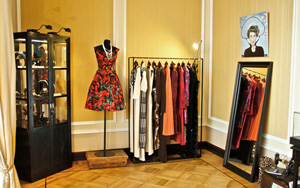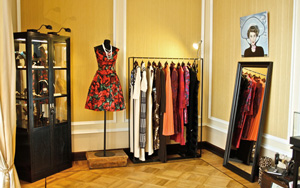 by Nichole Simms
Pop-up shops have become a growing trend for boutiques and retailers to expand their customer base and business revenue over the past couple of years. Not only do they drive lots of sales, but pop-ups are also a great way to grow your brand and increase exposure to target customers.
If you haven't heard of this new trend or are unsure how you can set up a successful one for your type of retail business, here are four tips on setting up your own pop-up shop and ensuring that it is a success.
What is a "Pop Up Shop"?
A pop-up shop is a temporary retail store that can be set up in numerous locations. These shops can be as simple as setting up a nice sturdy tent with a few fixtures and a cash register to an actual small storefront with walls, windows, and a door/entrance. The main concept is that this retail space is "temporary" and be set up almost anywhere your customers are.
Depending on what type of retail business you have, there are numerous reasons for setting up a pop-up shop. If you have an online store, these temporary shops can give you a creative way to reach more customers and drive more traffic to your website. They'll also give customers an opportunity to actually touch, feel, and try on your products that they wouldn't have had otherwise. For brick and mortar stores, pop-ups give you additional opportunities to connect with your current customers and new ones as well.
Interested in trying your first pop-up? Make sure you follow these tips:
Choose the Right Location
The location of your pop-up shop is key to its success. Optimum spaces include high traffic areas, places where your target customers are, and options that have a profitable lease/rental agreement. Vacant spaces in shopping malls or centers, local festivals, local fairs, and kiosks or rental spaces in high traffic shopping malls or centers work great.
Have the Proper Setup
The set up can vary by spatial constraints and events. As stated earlier, pop-up shops can be as small as a tent or as large a small storefront with four walls. All types need to ensure that they have a floor plan that is comprised of a small amount of fixtures. You want to have enough to showcase your products to make sales and show variety, but not too many that your space is cluttered and your customers can't shop with ease.
Group or merchandise your product by "categories" if possible. This gives the pop-up shop the look and feel of an actual store. This also allows your customers to browse through your area effortlessly. Using clear and defined signage also helps your customers navigate within your store to find what they want quickly.
Execute a Visual Merchandising Plan
Making your pop-up shop visually appealing will attract more customers and will help drive your sales. Clothing Stores, should invest in some key fixtures. You will need at least three mannequins, bustforms or floor fixtures such as T-stands, tables, and 4-ways which will be essential in giving your shop a true "store" feel. These will allow you to showcase more of your collections and top sellers. Ensure all of these fixtures are colorized and your mannequins are layered. Also be sure to have proper lighting throughout your shop so it appears bright and inviting.
Implement a Marketing Strategy
Once you have established the date and location for your pop-up shop, you will need to get the word out. Posting on social media platforms for your business as well as your website are a great start. Then you can make arrangements with the mall center, festival or fair to post on their social media platforms as well as any newsletters or publications they will have to advertise their location or event. Brick and mortar stores should also talk to their existing customers and have them spread the word about your upcoming shop.
According to Market Source, pop-up shops have the potential to grow into a $8 million segment of the retail industry. With just a little planning, thought out execution, and targeted marketing, you can ensure that your business will be a part of this trend.