by Lisa Evans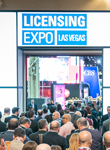 Now in it's 36th year, the Licensing Expo, owned and operated by UBM Americas, is no stranger to growth and innovation. Having grown from a small NYC-based show into the giant Las Vegas production it is now, Jessica Blue, industry expert and Senior Vice President of Licensing at UBM, notes that retailer attendance at the Expo has doubled in the last three years alone. "More and more retailers are attending to spot 'the next big thing' and to hear the brand strategies directly from brand owners resulting in well-informed buying decisions in the future."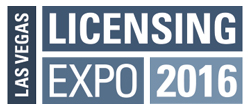 The breadth and scale of the 5,000 brands showcased at the event are not to be missed. Companies such as Hasbro, Elf on the Shelf, Pierre Cardin, Skechers, Cosmopolitan, Dreamworks and Warner Bros. are exhibiting to showcase their brands and character to the retailers and consumer product manufacturers attending. Debuting at this year's show is the company's Matchmaking Service, a powerful business tool. "This is huge networking opportunity for buyers," says Blue, "it allows our attendees to search over 16,000 different contacts in order to find new brands to partner with and set up meetings with possible new business partners." Available to all registered attendees at no cost, the Matchmaking Service can be accessed online via the Expo website at Licensingexpo.com or for even more personalized service, matchmaking relationship experts are available online now, and will be present on site at the show to help attendees make the most of their time.
Retailers attending the upcoming June 21-23, 2016 show at the Mandalay Bay Convention Center are keen to take advantage of the substantial educational offerings on display, helmed by LIMA, the International Licensing Industry Merchandisers' Association, and the official sponsor of the Licensing Expo. "LIMA runs an intensive 5 hour Master Class the day prior to the show's opening" Blue adds. "You can learn everything from the absolute basics of basics, to much more complex issues around International Licensing and the legalities around licensing agreements."
"The sky is the limit with licensing and it all happens in Las Vegas in June," says Blue, and the plans for the June 2016 show are certainly pointing up. For more information on attending the show or to signup for the LIMA course offerings, please visit www.licensingexpo.com.